News
Dick's Sporting Goods to open in Lincoln
A brand new Dick's Sporting Goods is going up in north Lincoln.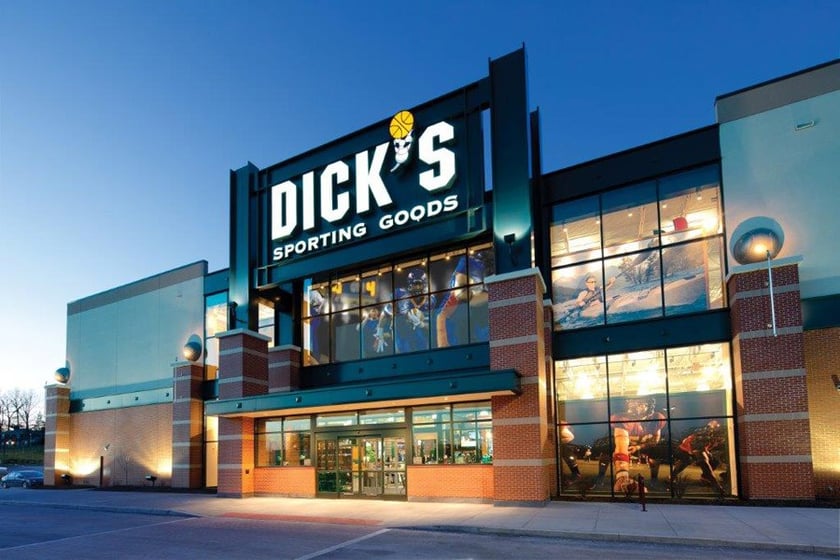 A brand new Dick's Sporting Goods is going in at Gateway mall in north Lincoln.
Once it's built, it'll be the second largest sports store in town.
"I think it will be a great addition to Lincoln," one shopper said.
The south side of Gateway Mall will soon look a little different. Dick's Sporting Goods is set to break ground near 61st and O, and fitness guru's are excited.
"When we go to tournaments in Omaha for basketball and baseball we sometimes go to dicks sporting goods to pick up some stuff that we don't have, and some of it we don't have at Scheels and the prices are a lot lower at dicks," Jack Weston said.
We got our hands on the building permit which was filed in the last couple of days, it says the new store will be two stories. Channel 8's Sarah Fili spoke with the city planning department earlier, who said the store is going in at the old Granite City Spot. For some, the new location is a lot closer to home.
"It would be a lot less travel time for us, it'd be a lot more convenient," another shopper said.
For some, the thought of a new store is reason enough to head inside.
"When it opens do you think you'll go?" Sarah asked.
"I think so, we'll definitely go check it out and see what they have. Sometimes it's a pain to drive all the way down south; there's just no easy way to get here," David Svatora, who lives on the north side of Lincoln, said.
This is the second major sports store project in Lincoln- Scheels recently announced it's expanding the store at Southpointe. We reached out to Gateway Mall and Dicks Sporting Goods, who say they can't release any details about the new store.
Because the stores can't speak about it, we don't have a timeline for when the store could open, but we did call Granite City earlier today- who says they think they'll be in their new building by fall. After the old Granite City is torn down- Dick's will start construction on their new space.