News
Property owners heard at Salt Creek Levee Plan open house
The LPSNRD held an open house to hear feedback on Salt Creek Levee improvements.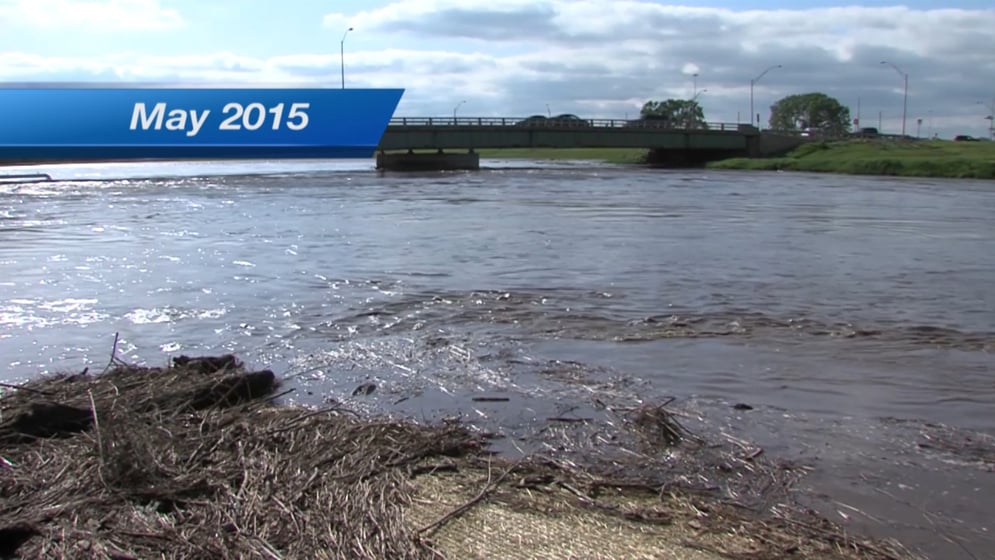 Parts of Lincoln were underwater after Salt Creek rose to historic levels last May. Spring storms brought nearly eight inches of rainwater into an already swollen waterway. Homeowners and businesses faced flooding, and a voluntary evacuation was put in place for the North and South Bottoms neighborhoods. Robert Stephens owns a construction company that nearly flooded.
"It got within eight inches of our office level and, but if you think about it if all the work that had been done in the last 60 years hadn't been done we'd probably have had 3-4 feet," Stephens said.
Thursday night he and other residents got the chance to ask the Lower Platte South Natural Resources District questions about a plan to update the levee at an open house. The NRD is hoping feedback from those who live near the levee will help them better understand where improvements are needed.
"Obviously there is a risk living behind any levee system. No matter how high you build a levee there's always a risk it could be over topped or that it could fail," Glenn Johnson, the General Manager of NRD said.
In the case that it does, they want to establish a better communication plan, one that uses several platforms, like social media.
"Part of this is to do a better job of making people aware of the risks and what we can do and what they can do to reduce that risk and be prepared if it comes," Johnson said.
The plan encourages those in the flood plane to move important items to higher levels, and be prepared to evacuate if need be. Plans and project costs should be finalized by the end of the year. They've already started working on areas replacing old pipes and fixing low spots in roads.