News
LFR honored for heart attack response
LFR doesn't just transport heart attack patients to the hospital- they begin diagnosing and treating immediately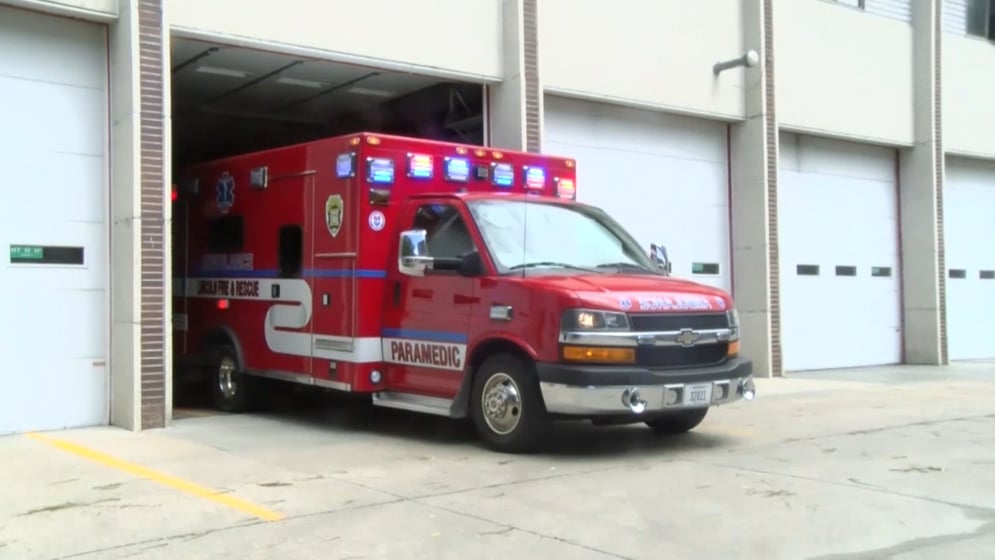 Posted By: Bayley Bischof Channel 8 Eyewitness News
For the third year in a row, Lincoln Fire and Rescue won an award from the American Heart Association.
They're being honored with the Lifeline EMS Gold Plus Award because they don't just transport the patient to the hospital– they diagnose and begin treating them, all before arrival to the emergency room.
The goals is, as always, to be more efficient to save more lives.
Part of how the award winners are determined is how many patients get tested and sent to hospitals, and how fast the paramedics get it done, said Roger Bonin, EMS division chief.
"Our goal once we arrive on scene and determine a patient is having chest pain our goal is to obtain and transmit a 12–lead within five minutes and then we'll go ahead and treat the patient," Bonin said.
A 12–lead is an EKG test that determines whether or not the patient is having a heart attack.
If a heart attack is detected, they automatically send the test results to the hospital so the patient can be treated as quickly as possible.
The main concern is getting the patient to the cath-lab to find the cause of the heart attack and potentially fix the problem, Bonin said.
The faster this is done, the better the patient's outcome, said Lori Carlen, clinical nurse specialist for CHI Health St. Elizabeth Hospital.
"If we can get you to the cath-lab quickly you'll have less damage to your heart in the long run," she said.
The time this saves is vital, so if experiencing chest pain, it's important to call 911.
Carlen said that while driving yourself to the hospital may get you there faster, allowing paramedics to take you and do the testing before they arrive actually gets you treated faster in the end.
"If you call 911 and you're having chest pain, they come to your house, do your EKG," Carlen said. "Send it here to the hospital, we have that much more time to get ready for that patient to get here."
Other reasons not to drive yourself or a loved one is that it's impossible to know how the body will respond to the heart attack. If driving when this happens, an accident could happen. Even if the person suffering the chest pains is the passenger, they could arrest or lose consciousness, in this case, the driver can't treat them, but if paramedics were there- they could.
Bonin said this award shows that Lincoln citizens can trust LFR with their medical treatment, that it proves their success.
"It proves to the citizens of Lincoln that LFR does a very good job of providing care."
In addition to Lincoln Fire and Rescue winning this award, CHI Health St. Elizabeth also won a similar award for their quick and innovative response to stopping strokes- the AHA Get with the Guidelines- Resuscitation Gold Award. They were the only hospital to receive it.