News
Jane Raybould kicks off campaign for U.S. Senate
Jane Raybould announced her candidacy for the U.S. Senate on Friday.
Saturday, August 26th 2017, 7:13 PM CDT
by
Updated:
Wednesday, September 6th 2017, 10:16 AM CDT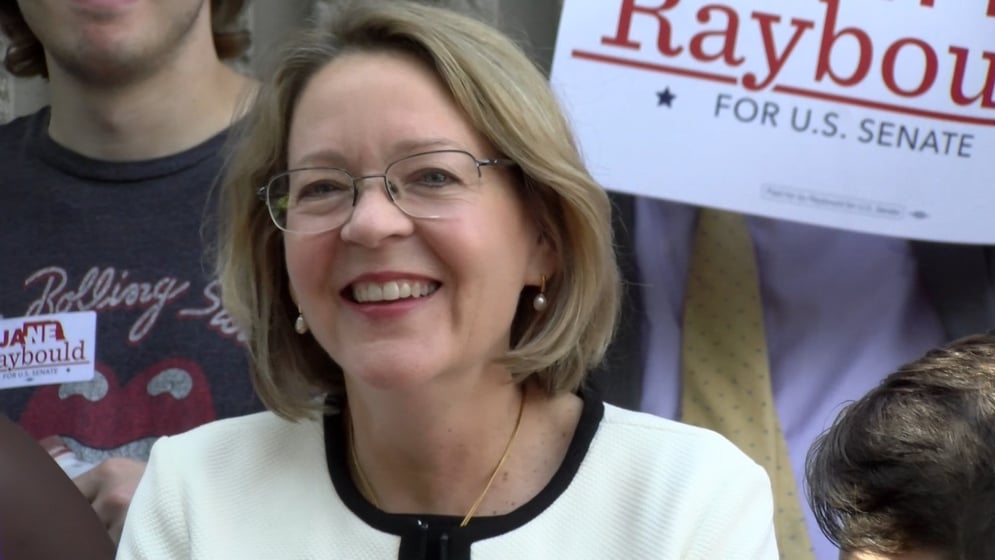 Posted By: Bayley Bischof Channel 8 Eyewitness News 
Jane Raybould announced her candidacy for the U.S. Senate on Friday.
But she held a rally Saturday morning to officially kick off her campaign.
"I am a job creator, a public servant, a wife, a mom of two incredible kids, and I am running to represent Nebraska in the U.S. Senate for one simple reason: I believe that America only succeeds when all of us succeed," Raybould said.
The City council woman has a long history in Lincoln.
She has served on the Lancaster County Board of Commissioners and the Lincoln City Council.
While also running the grocery store business that owns Russ's Market and Super Saver, B&R Stores which her father started 53 years ago.
Now she wants to take her involvement to the national level, by challenging Deb Fischer's senate seat.
She says if elected she will focus on the issues that matter most to Nebraskans.
"Hardworking Nebraskans are facing serious issues right now, issues that deserve thoughtful reasonable solutions," Raybould said. "Healthcare is way too expensive. I think we can all agree on both sides of the aisle the affordable care act just isn't working for Nebraska it needs improvement that delivers on affordability."
She also touched on education, and agriculture.
Hundreds of enthusiastic supporters attended her rally.
They say she has what it takes.
"She's a sweet person, she's an intelligent person, she cares about the common man, woman, family and child," Pastor Janet Goodman Banks said. "She will do a great job as a U.S. Senator in working across the aisle. She has the personality and the savvy to do so."
Raybould also had the support of several Lincoln officials...like Mayor Chris Beutler and City Councilwoman Lieron Gaylor Baird.