News
NE Attorney General issues memo reminding officials CBD oil is illegal
Cannabidiol, also known as CBD oil, is a hemp product used by some to help with mood, sleep, and pain.
Wednesday, September 6th 2017, 4:21 PM CDT
Updated:
Thursday, September 14th 2017, 10:24 AM CDT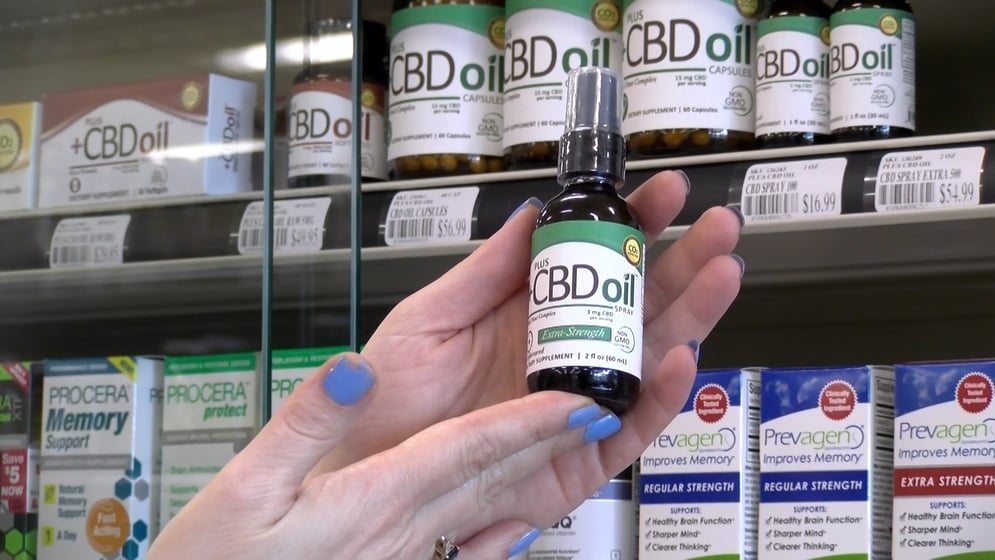 Fresh Thyme, another health store in Lincoln, says:
"In light of the recent declaration from the Nebraska Attorney General, we have removed the Cannabidoil products from our shelves. While we take great pride in our products, we will be compliant with all state laws. CBD Oil was a product that did well for us, and in fact it was one of our top sellers in the vitamin and body care department."
Cannabidiol, also known as CBD oil, is a hemp product used by some to help with mood, sleep, and pain. It's illegal in Nebraska, a reminder Attorney General Doug Petersen just sent to law enforcement and county officials. Peterson says CBD oil isn't FDA approved. 
"It's not as safe as it's being purported," said investigator Chris Peterson with the Lincoln and Lancaster Co. Narcotics Task Force. "It hasn't been inspected or evaluated by the Food and Drug Administration, you don't know the content or the exact level of the compounds that are within it."
But local stores, like Akins near 70th and O, say the oil is like any other organic herb or root in their store. They say they shouldn't have to run it by the FDA.
 
"Do they come and say, 'yes, this is approved'? No, they don't.," said Mary Ann O'Dell with Akins. "Because they can't take something like an herb that naturally occurs and say you can or can't do something with this."
Lincoln Police say they're treating it like incidents in 2015 where K2 synthetic marijuana was responsible for multiple medical emergencies and had to be removed from store shelves. 
"As new products or new synthetic processes take place to reduce the marijuana to something that doesn't look like your average marijuana that would be smoked, there are still elements within that that are illegal," Peterson said.
Akins says their CBD oil is made out of industrial hemp, which by law has less than 0.3 percent THC. They say at this low concentration, you don't run the risk of getting high. Akins says their sales will be hurt if they have to pull the oil off their shelves, but that's not the biggest casualty.
 
"We would be affected," O'Dell admitted. "But the people who are using it and has benefit from it, they're the ones that are most affected."