News
SPECIAL REPORT: Exercise after breast cancer may increase life span
"There is life after cancer."
Tuesday, February 20th 2018, 10:40 PM CST
by
Updated:
Tuesday, February 27th 2018, 9:13 AM CST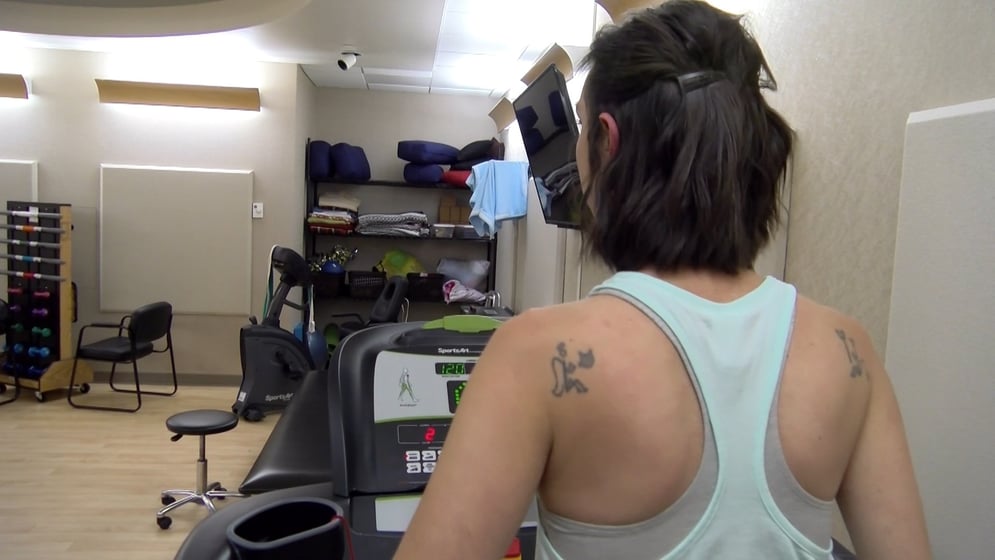 For most, a 4:30 a.m. wake up call would be tough.
For Kelly Miller, it pales in comparison to the wake up call she received in August 2009.
"One day your life is normal, and the next day its not," she said.
Breast cancer. It's a diagnosis 1 in 8 American women receive in their lifetime.
After a short battle, Kelly beat it – but not before her life completely changed.
"I was so weak," she said. "I was so tired, I needed something."
That's when Kelly started working out at Good Life Fitness.
She did it to get stronger. But new studies suggest regular exercise may increase the life expectancy of breast cancer survivors – and decrease their chance of a recurrence.
"A healthy lifestyle with proper exercise, a less sedentary lifestyle tend to reduce the, particularly for breast cancer, breast cancer related mortality and overall mortality if they were more active," medical oncologist Dr. Joni Tilford.
Part of that reason has to do with chemotherapy.
According to a recent study published by the Journal of Clinical Oncology, chemo is linked to lower estrogen levels – which can raise risk of metabolic syndrome – health conditions ranging from high blood pressure to obesity.
In fact, the American Heart Association says survivors are more likely to die from heart disease than breast cancer.
The Southeast Nebraska Cancer Center is pioneering a new approach to cancer rehab – by creating a road map for patients before they start cancer treatment.
"It's difficult to get yourself back into that routine," Tracy Bender, an occupational therapist at SNCC, said. "Which is why we are starting to be proactive about that. Because most of these women are dealing with a new sense of normal after they've gone through all that treatment."
The new sense of normal is something Kelly has had nearly eight years to work on.
Jenn Klein was diagnosed three years ago – in January 2015.
A life–long runner, she says nothing could have prepared her for how much change her body went through battling breast cancer.
"There isn't really anything like actually hearing you have cancer," Jenn said. "It is a little disheartening to know that you're basically starting all over again. To build back your strength, your flexibility, everything."
Four chemo treatments, a double mastectomy and a sentinel node biopsy later, Jenn became cancer free in December 2015.
With the help of the Cancer Center, she's steadily training her new body – mentally and physically – back to health.
"Knowing that my body can do everything it could before cancer, it's everything," she said.
"It's not as simple as just saying 'go out and exercise after cancer,' Tracy said. "I mean, we are here for a reason, to transition people to getting back to something that they can feasibly incorporate into their life every day."
For Kelly, that urge to get stronger post cancer has morphed into a lifestyle – one she feels empowered by.
Giving her the muscle to hold her own, and the drive to keep going, leaving cancer in the dust.
"I think you have to put yourself out there and do something different. And know that there are goals you can still meet and there is life after cancer."
Both Kelly and Jenn also stress the importance of self breast exams. Kelly had a mammogram in January – and when she found a lump in august, it was already Stage II.
Jenn has a family history of breast cancer – her mother and grandmother are both survivors – she regularly checked herself, and was diagnosed when she was 32 years old.