News
103 year old Nebraska woman continues love of playing the piano
More than 90 years after playing her first note, Dorothy now entertains her friends at Seneca Sunrise Assisted Living, playing for them nearly every day.
Monday, March 12th 2018, 4:13 PM CDT
by
Updated:
Tuesday, March 20th 2018, 9:25 AM CDT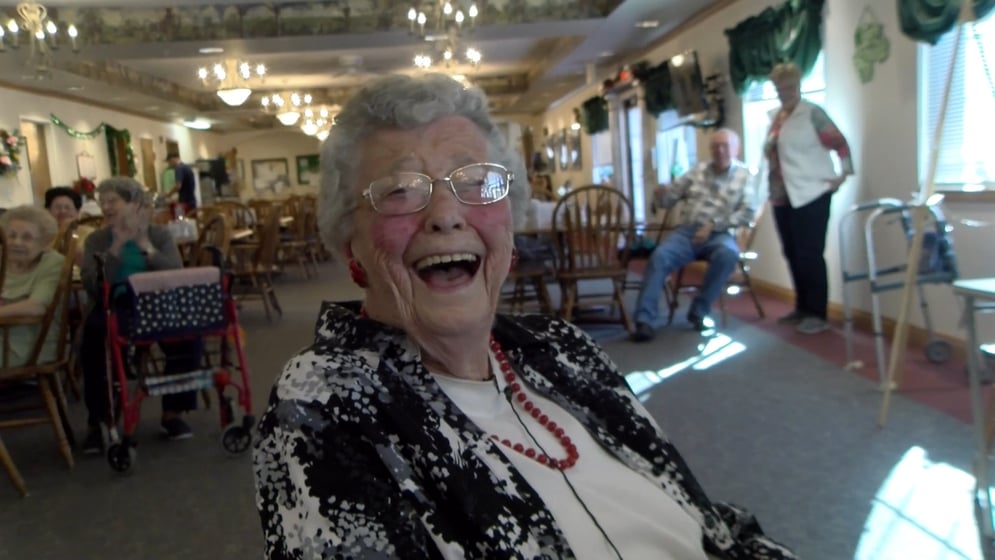 Almost every day, Dorothy Mason walks through the halls of the Seneca Sunrise assisted living facility in Ravenna, NE, from her room to the common area where she sits and plays the piano. 
That may not sound all that impressive, until you consider that Dorothy is 103 years old. 
"In my estimation, she's phenomenal," says her son, Charles Mason. "For somebody to be 103 years old and still play the piano like she does - unbelievable." 
Even more unbelievable, perhaps, when you consider the fact that Dorothy plays almost entirely through feel and memory. 
"I can't read the notes anymore," she says. "I can't see them." 
More than 90 years after playing her first note, Dorothy now entertains her friends at Seneca Sunrise, playing for them nearly every day. 
"You can be sitting in your office and you'll hear the piano playing," says administrator Linda Zinnell. "It comes down the hall and gets people in a chipper mood without even trying." 
Dorothy also has a piano in her room - a condition that had to be met before she agreed to move from her house at the age of 98. 
A native of Mason City, NE, Dorothy went to college and became a teacher. 
She married her husband, Lauren, and the two lived on a farm before operating a service station. 
Now, she's a great grandmother of three. 
When she's not playing the piano, you'll likely find Dorothy sneaking off to her room to watch the Husker volleyball team play. 
She has all kinds of autographed Husker memorabilia, including an autographed photo of coach John Cook and a poster signed by the team wishing her a happy 102nd birthday. 
But she's never away from her piano for too long. 
"Playing the piano... when I feel kind of low or something's going wrong, I just go and tune her up a bit," Dorothy says. "It's all right then." 
Dorothy credits her positive attitude to her longevity. 
"She's always looking forward to things in life, and has always had a great attitude and positive attitude in life," her son says. 
Dorothy's repertoire of songs is vast, but she usually sticks to crowd favorites like 'You Are My Sunshine.'
"She inspires everyone," Zinnell says. "They'll be moaning about not wanting to come out to an activity and she'll challenge them and say, 'Well, I'm coming out, why aren't you? If I can do it, so can you!'" 
Video of Dorothy playing the piano has gone viral, having been viewed in over 30 states and several countries including South Africa, Indian and Australia.