News
Legislature advances budget bill
On Wednesday, the Legislature advanced a budget bill to the third round.
Wednesday, March 28th 2018, 10:16 PM CDT
Updated:
Monday, April 2nd 2018, 11:15 AM CDT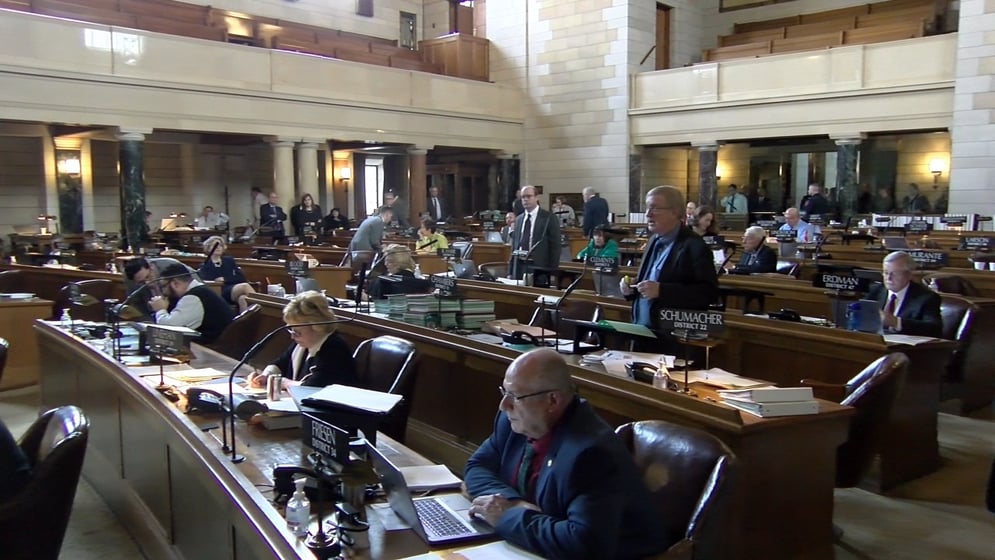 On Wednesday, the Legislature advanced a budget bill to the third round.

The bill, sponsored by Sen. Jim Scheer of Norfolk, included an amendment that would cut Title X funding from clinics that provide and refer abortions.  With the amendment, an exception would be referrals that center around emergencies.
It had plenty of supporters.

"Title X is not for abortions," said Sen. Mike Groene of North Platte.  "It's for women's and men's reproductive health care."

Some who voted for it did so reluctantly.

"The reason I support and fought hard on this amendment is that it protects the most amount of clinics possible in this state that I felt we could get out of this compromise," said Sen. Anna Wishart of Lincoln.

But still, the proposal was not without opposition.

"There are going to be real impacts on real people," said Sen. Adam Morfeld of Lincoln.  "A third of which are served by a provider that this amendment will almost definitely exclude."

"This is going to cause far more abortions than Planned Parenthood performs," said Sen. Paul Schumacher of Columbus.

Planned Parenthood of the Heartland released a statement saying:
"As we have said before, attacks on Title X and Planned Parenthood are short–sighted and medically ignorant, and if they are put into effect, Nebraskans' lives will be at risk."

Third round of debate on the bill will be next Tuesday.