News
UPDATE: Names released in deadly motorcycle crash near Waverly
One man is dead after a car vs. motorcycle crash near 162nd and Highway 6 near Waverly.
Sunday, June 10th 2018, 6:40 PM CDT
by
Updated:
Monday, June 18th 2018, 10:25 AM CDT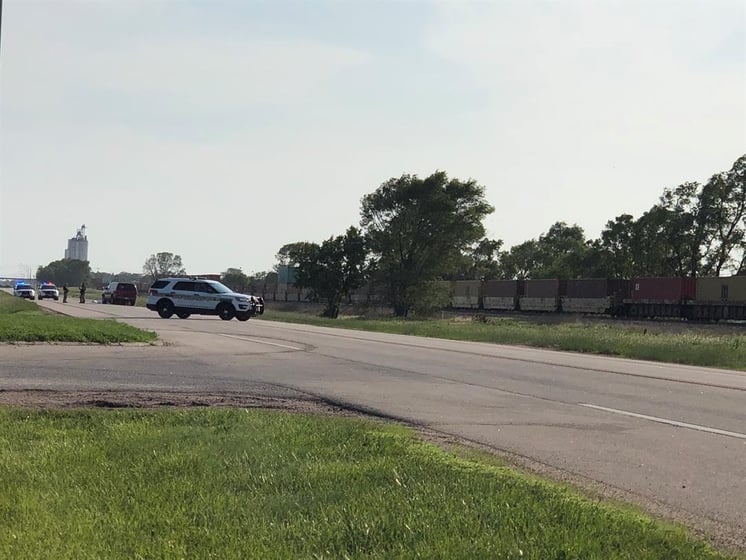 UPDATE: Names have been released in the deadly motorcycle crash near Waverly on Sunday.
At 5:07 p.m. on Sunday, June 10,  Lancaster County Sheriff's deputies, along with Waverly Fire and Rescue and Greenwood Fire and Rescue, responded to a report of a vehicle/motorcycle crash east of Waverly on Highway 6 between 148th street and 162nd street.
First responders arrived and found where an eastbound 2015 Harley Davidson motorcycle collided nearly head-on with a westbound 2003 Ford Excursion in the westbound lane of travel.
The rider and lone occupant of the motorcycle was pronounced dead at the scene and has been identified as Ronald Corum Jr., 51, from Greenwood, Nebraska.
The driver of the Excursion has been identified as Mark Leavitt, 44, from rural Lincoln.
Mr. Leavitt, and one of his six passengers, were treated at the scene for minor injuries and released, while the other passengers in the vehicle were uninjured.
The Lancaster County Sheriff's Office Crash Reconstruction Team was called to investigate the scene and Highway 6 was closed in both directions for approximately three hours. The Nebraska State Patrol assisted with traffic control.
The preliminary investigation indicates that Mr. Corum rode his motorcycle into the oncoming lane of travel when the crash occurred. He was wearing a Department of Transportation approved helmet at the time of the crash.
Seatbelts and child safety restraints were in use by the occupants of the Excursion and both front airbags deployed in that vehicle.
An autopsy has been ordered by the Lancaster County Attorney's Office and the investigation into this crash continues.
______________________________________________________________________________________________
Members of the Lancaster County Sheriff's Office say a 51 year-old Greenwood, Neb. man is dead after a car vs. motorcycle crash near 162nd and Highway 6 near Waverly. 
The accident happened around 5:00 p.m. Sunday night. 
Seven people were in the other vehicle and are not injured. 
The cause of the crash is under investigation. 
Members of law enforcement are restricting traffic in the area and say the road will be closed for a while. 
We have a reporter on the scene and will continue to provide more details as they become available.