News
Flooding in Rogers, Nebraska
Officials say the water is minimally 15 feet above average.
Tuesday, June 26th 2018, 10:46 PM CDT
Updated:
Thursday, July 5th 2018, 9:16 AM CDT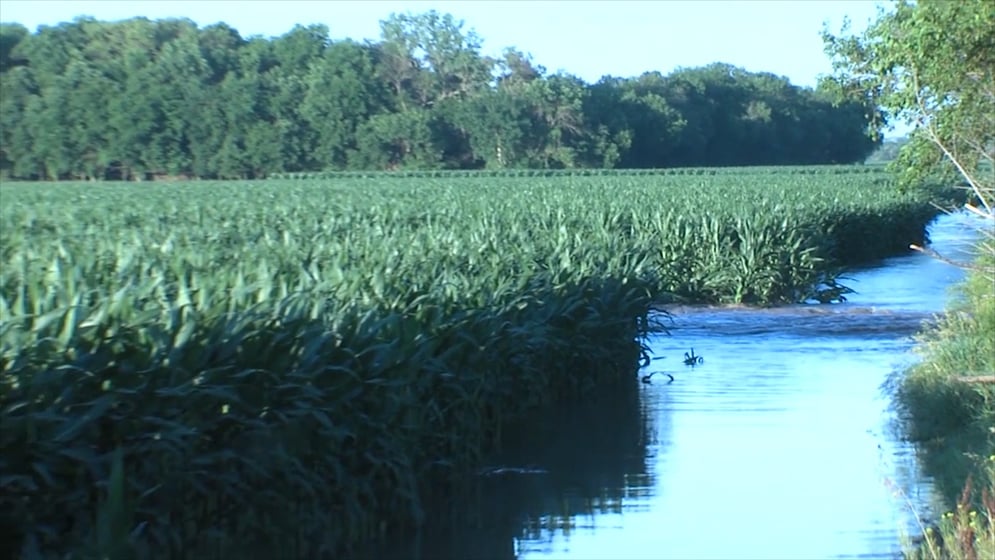 Posted By: Channel 8 Eyewitness News
Waters continue to roar near the village of Rogers in East Central Nebraska, just off the Platte River between Schuyler and North Bend.
River waters rising to never before seen levels, close to 15 feet above normal.

"Well, it's above flood stages, it's probably the highest it's ever been in a significant amount of years," explained Colfax County Highway Superintendent Mark Arps.

A levee failure earlier on Tuesday sent waters rushing farther downstream, causing severe flooding in nearby fields.
But Colfax County emergency crews say it's not just the water that's causing concern.

"What the damage is, it's not the water it's the debris coming down through Shell Creek and jamming up and blocking up on our bridges," said Arps.

Even the town was on high alert for a while, and residents were made aware that the floods could be cause for evacuation.
But as the rising water begins to subside, they're beginning to look on the bright side.

"It is going up but at a slow rate, we were worried at first about four hours ago but it's a slow rate so it looks hopeful now," said Arps.

The flooding seems bad now, but it could be a lot worse.
County workers say it's all thanks to a community block grant for a drainage ditch.

"And it alleviates a significant amount of this flood water, which really helped us over here.  We did that about five years ago and it's really just working perfect for us now," explained Arps.

It's not just Rogers that's seeing floods.
Areas of northeast Nebraska are completely underwater.
Governor Ricketts headed out on Tuesday to survey the flooding in areas of Pender, Lyon, Bancroft, and West Point.

The National Weather Service issued a flash flood warning for southeast Colfax County on Tuesday that remained in effect until 4:45 a.m. Wednesday morning.
County emergency crews stayed at the flooding site all through the night, especially keeping an eye on downstream levels near Rogers.