News
Emerald Ash Borer In Nebraska
After the finding of the Emerald Ash Borer it has caused concern for those who have an ash tree.
Wednesday, June 27th 2018, 4:30 PM CDT
by
Updated:
Thursday, July 5th 2018, 9:16 AM CDT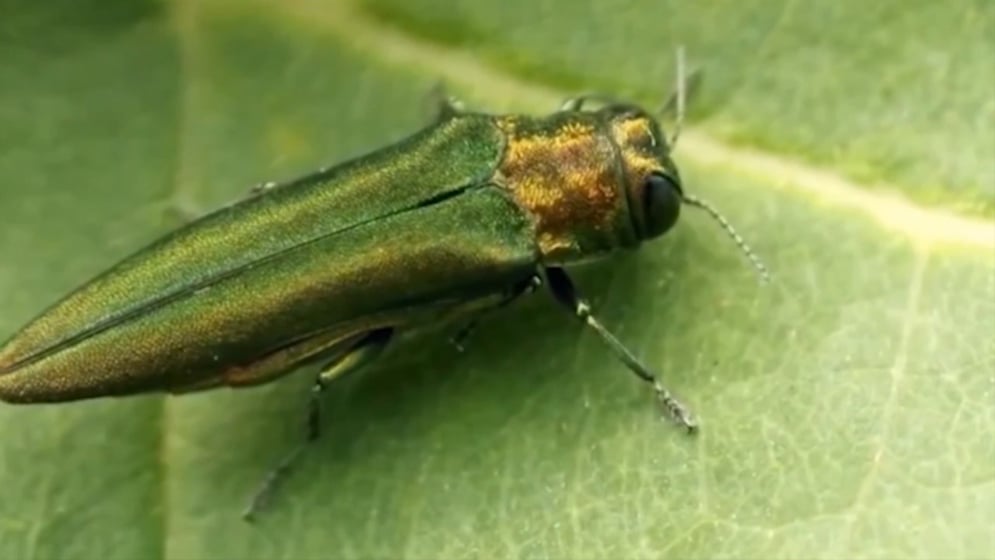 Posted By: Pierce Georlett
After the finding of the Emerald Ash Borer it has caused concern for those who have an ash tree.

Recently the Emerald Ash Borer was found at Mahoney State Park which is known to kill ash trees.
2 years ago one was found in Greenwood,which is even closer to Lincoln.
So now, some Arborists say it's time to protect your ash trees.

"There have been people that have been pro active in treating their trees already and that's okay, but until it's a little closer then the concern rises and you have to make a decision if you're going to remove that ash tree or if it's a candidate to be treated," says Randall Bollinger a local Arborist. 

The cost to treat an ash tree, is generally $100, and only has to be done once every two years.
Some signs that you're ash tree might be infected would be seeing woodpecker damage, branches dying, and little exit holes like this, and Bollinger says even if a tree is invaded by an Emerald Ash Borer there still could be some hope.

"Only a valuable Ash tree is a candidate to be treated it has to have great value to you it has to be healthy and it can be saved," added Bollinger. 

As you can see an Emerald Ash Borer has a metallic green color to it, and it's around a half inch long, and a quarter inch wide. and even though there has been no sign of this invasive species in Lincoln, that doesn't mean it can't be here soon.

"It could be here now and if they are not it is a slow traveling bug but the clock is ticking so if their in Greenwood and Mahoney State Park it's just a matter of time," said Bollinger.

With the city of Lincoln having more than 50,000 ash trees there are a lot of potential targets for these insects.

"You need a plan it's like a hurricane if you don't have a boat lined up you might be in trouble and when the time comes it might be hard to find that boat," said Bollinger. 

Now there has not been any cases here in Lincoln yet, but that doesn't mean you should over look this problem if you do have an ash tree on your property.