News
Lincoln pizzeria hosts annual dog pageant
Lincolnites had a unique opportunity to take their dog out for pizza, and help area animal shelters.
Saturday, August 25th 2018, 8:58 PM CDT
by
Updated:
Saturday, September 1st 2018, 8:56 PM CDT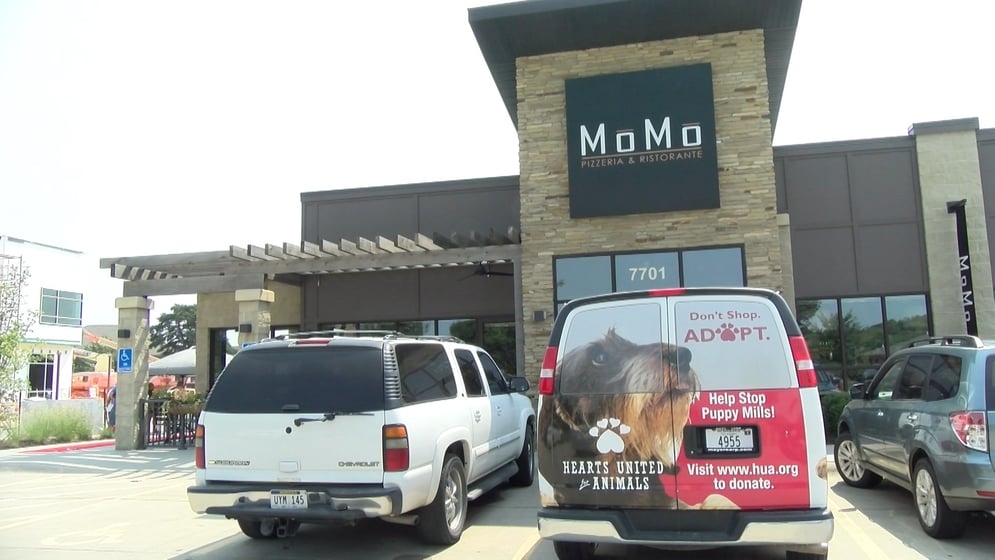 Posted By: Channel 8 Eyewitness News
8@klkntv.com
A Lincoln pizzeria held a special event for dogs and their human companions, and in turn helped an animal shelter.
This is the third year for the pageant at MoMo's Pizzeria, located at 7701 Pioneers Blvd. They use it as an opportunity to promote the benefits of animal shelters. The pageant included a silent auction. All proceeds went to Hearts United, a no kill shelter in Auburn.
The pageant raised nearly $3,500.
"Every year we pick a different organization that helps service animals shelters and any area organization that helps animals," said Tara Schroeder, Assistant Manger. 
Schroeder says she's very happy that Lincoln is a pet-friendly city because of its numerous dog parks and other animal-dedicated organizations.
t's great that we have the opportunity here at MoMo's to get the word out that shelter pets are important to try to adopt before you go buy and things like that," Schroeder said. 
MoMo's plans to host the event again next year.