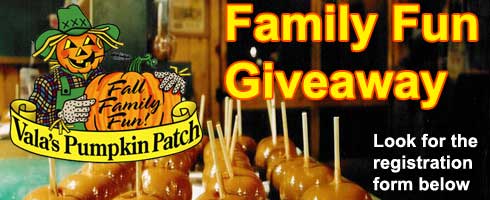 Contests
Vala's Pumpkin Patch Family Fun Giveaway 2018
At Vala's Pumpkin Patch there is something to do for the entire family. Click for more and for information on how you can enter for a chance to win during the the Vala's Pumpkin Patch Family Fun Giveaway. You can register for a chance to win a family fun pack for 20 people..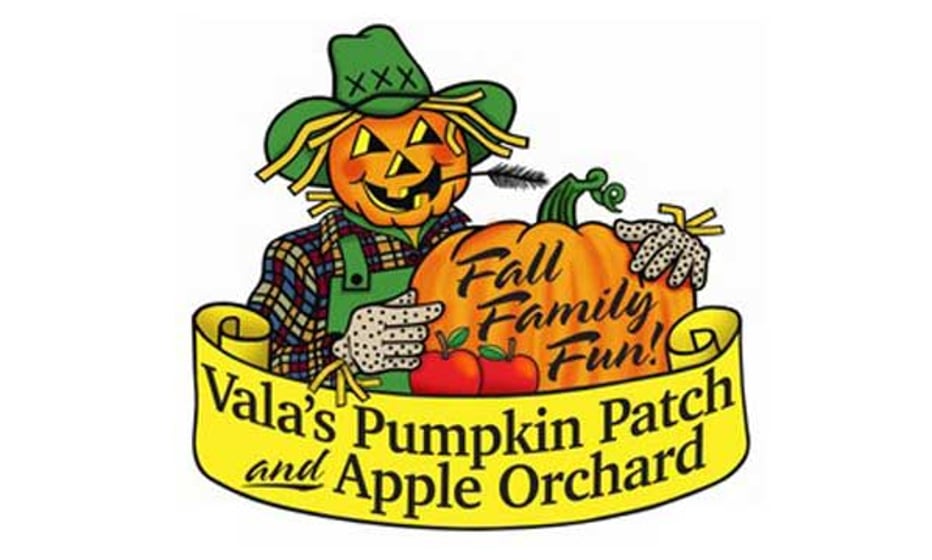 Vala's Pumpkin Patch is gearing up for a lot of family fun this fall.  At Vala's there is something to do for the entire family, from pig races to the Pumpkin Chuckin Cannon Show, from the Haunted Farm House to the Lost Pumpkin Mine, from pony rides to tractor rides and don't forget caramel apples, oh and did we mention pumpkins.  There are a lot of pumpkins and more to do at Vala's Pumpkin Patch. See the link below to go to the Vala's Pumpkin Patch website.  There you'll see more information about one of the fall season's family traditions. Vala's will be open starting on September 15th through Tuesday, October 31.  See the Vala's website for hours of operation.
Sign up below for a chance to win a Grand Prize Pumpkin Patch Party for up to 20 people from Channel 8 KLKN-TV.  The grand prize includes 20 adventure pass tickets, train ride tickets and coupons.  There will also be four drawings for four admission tickets to Vala's Pumpkin Patch during the contest.  The deadline for entries is noon on Monday, September 10, 17, 24, and October 1 and 8.  The packet of four general admission tickets will be awarded with the first four drawings and the grand prize will be awarded from the October 8th drawing.  The Grand Prize is valued at $600.  Only one entry during the contest please.  Non-winning entries will be valid for all eligible drawings.  You must live within the Channel 8 KLKN-TV viewing area, DMA as defined by Nielsen, to enter.  See below for complete entry form.  Click here for complete contest rules.