Sport
Nebraska volleyball victorious in 250th straight sellout
Friday's Nebraska volleyball match vs. PSU marks the school's 250th straight sellout.
Friday, November 2nd 2018, 6:09 PM CDT
by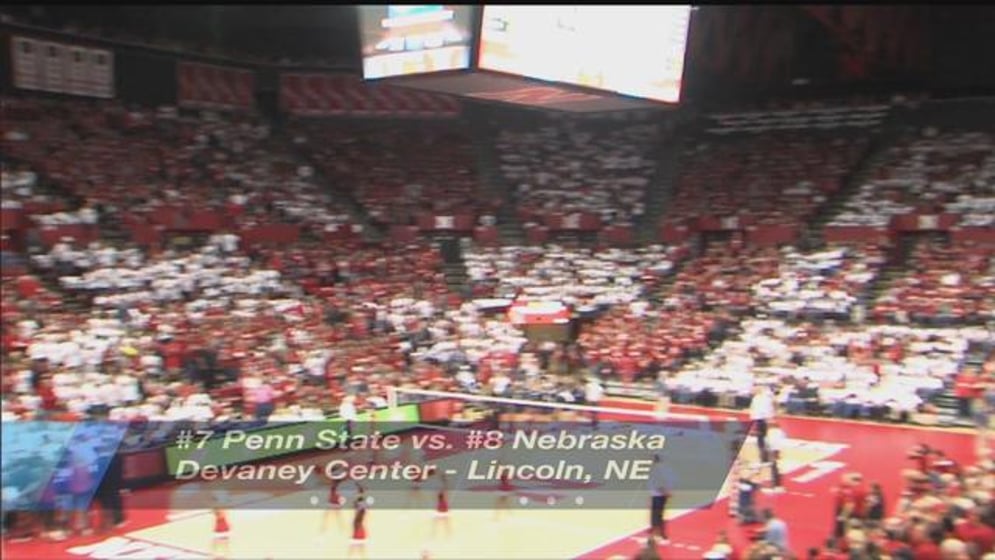 Friday's Nebraska volleyball match vs. Penn State marks the 250th straight sellout for Nebraska volleyball. WATCH:
 "2000 was my first year and I'm looking at that sellout streak every day, running stadiums in the football stadium, and I decided, I challenged our fans, like why don't we start a sellout streak in volleyball? That was in 2001, Husker fans have come through," Cook said. "I was really nervous when we moved to Devaney that we'd have a hard time keeping that. Coach Osborne, you know I only wanted 6,000 seats in the Devaney, he made it 8,000, and I was worried, like okay there's no way we're going to keep this. And now, maybe we should have made it bigger. Our fans are awesome, that's an impressive streak. Nothing else in women's sports in the NCAA comes even close in any sport, any time, any where. There's no place like Nebraska on that."