News
Family grieving the loss of their infant receive Magic Moment
Their baby Gianna passed away after a surgery on a brain tumor in October
Wednesday, December 12th 2018, 5:27 PM CST
by
After a horrific loss, a Lincoln family had some relief.
They were the recipient of a Magic Moment from Union Bank.
They were chosen because they're grieving the loss of their seven-month-old baby, Gianna, who died less than two months ago.
"On October 28 we took her to the hospital emergency room because she was throwing up and couldn't stop," Michelle Dicini, Gianna's mom said. "She started have seizures so they took a picture of her brain and found a lemon sized tumor."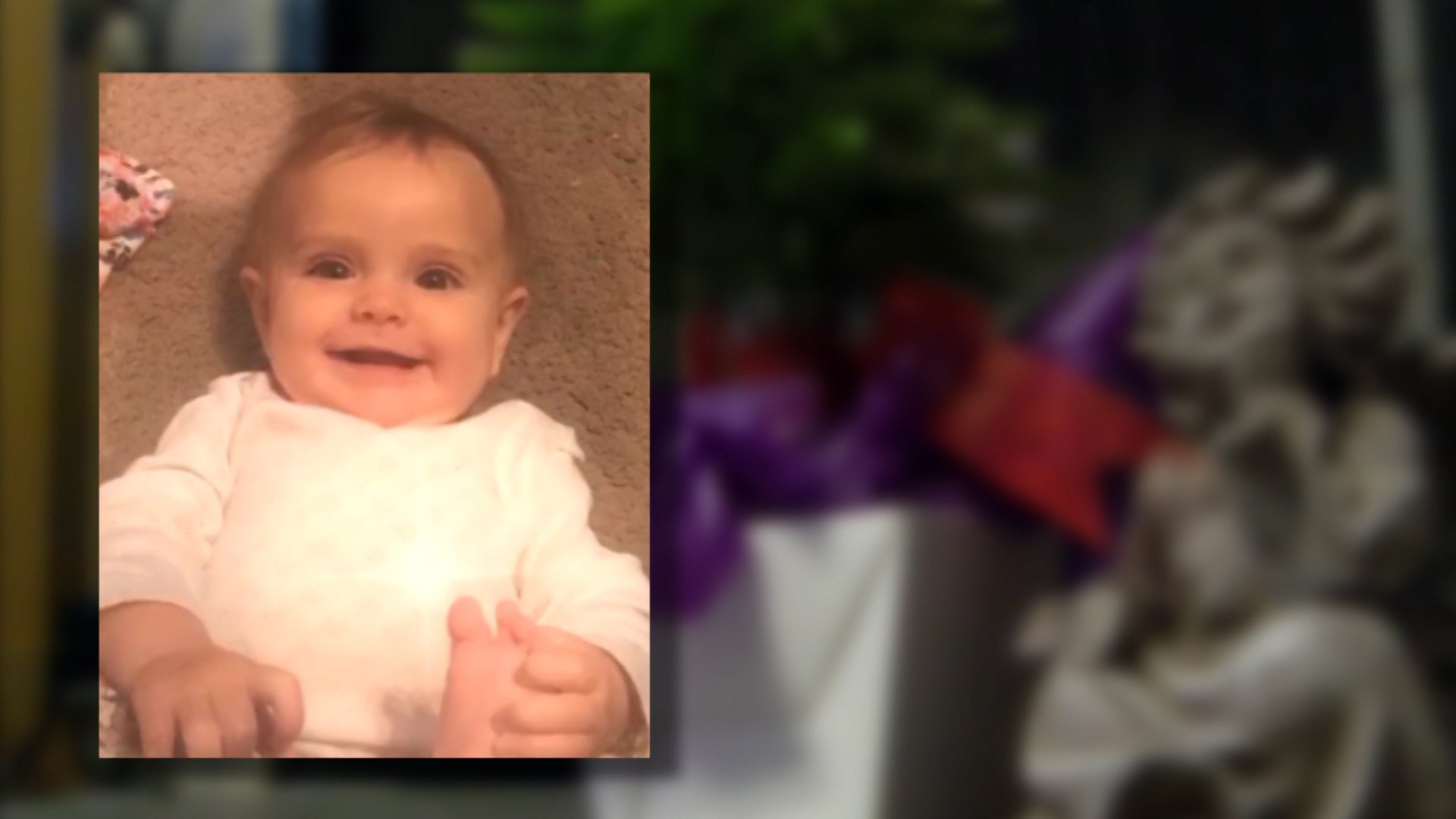 Michelle said she was flown by helicopter to Omaha where a team of surgeons tried to save her life. Surgeons were able to remove the tumor, but her brain started to bleed.
"They couldn't control it and they told me she wasn't going to survive, that she was going to die," Michelle said.
Gianna passed away in Michelle's arms.
Seeing the Dicini family go through this loss made a coworker of Rocco Dicini jump into action.
"My first thought was what are they going to do when Christmas comes? When Thanksgiving comes? They don't have a lot of family here," Brittany Taylor, Rocco's coworker said.
Taylor said coworkers brought the family meals and helped fundraise to pay for funeral costs, but she wanted to do more.
That's when she nominated the Dicini family for the magic moment.
"I'm not one who lets people into my life with everything I've been through," Rocco said. "Brittany just wormed her way in and I'm grateful that she took the time and that we have someone in our life like her."
Michelle and Rocco's children, Addi and Rocco Jr. were given more gifts than they could have imagined.
Michelle got warm winter clothing, a foot spa and supplies for a spa day.
Rocco got new work boots, Raider's gear and a gift card to go to Big Shots shooting range.
"To see the smile on Rocco and Addi's face is great, to see them happy for a change," Rocco said.
He said they weren't going to be able to provide very many presents for Christmas this year.
"To know they're taken care of means a lot to me," Taylor said.
The Dicini family was given year long memberships to the Lincoln Children's Museum and the Lincoln Children's Zoo where a memorial brick will be placed for Gianna.