News
LPS congratulated on recycling tens of millions of pounds of material
LPS has recycled or composted tens of millions of pounds of material over the years, an accomplishment that the city is congratulating them for.
Thursday, December 13th 2018, 5:20 PM CST
by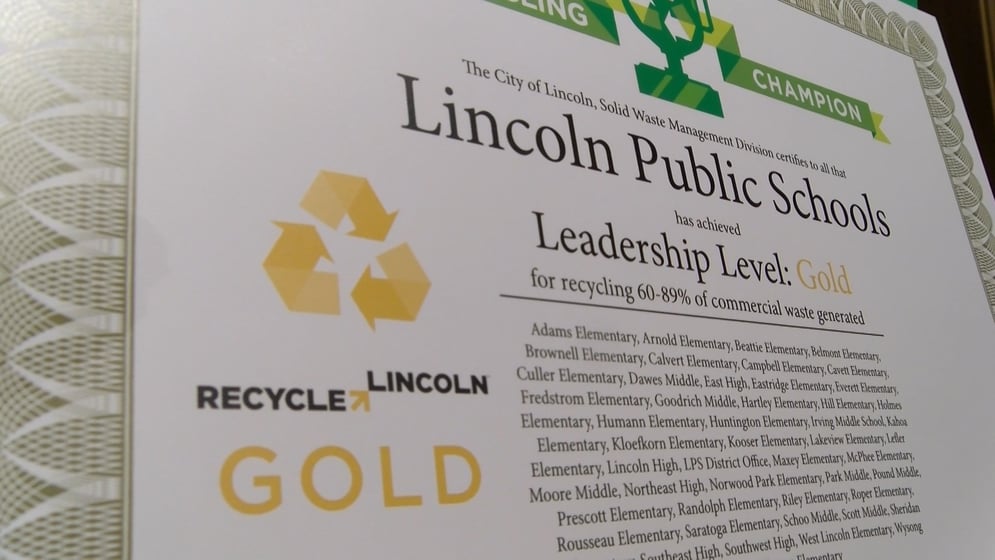 Posted By: Channel 8 Eyewitness News
8@klkntv.com
Lincoln Public Schools' effort to go green earned them special recognition Thursday.
Mayor Chris Beutler visited Pound Middle School to congratulate students across the district for their recycling efforts. Since 2014, nearly three million pounds of food has been composted, keeping it out of the landfill. The district on a whole began recycling in 2002 and has sent 21 million pounds of materials to be reused.
At Pound Middle School, students have been particularly active in their recycling efforts.
"Last year we were collecting bags. Basically sending them to Trex, which is a company that turns plastic bags into composite decking, and so we were taking those and sending it to them...over two thousand pounds," Eighth grader Mackenzie Hovland said.
It was part of a national competition. Pound Middle School won, collecting more than any other school. As a prize, they got a composite bench made of those plastic bags. At Pound alone, over 75 per cent of materials are recycled or composted.
LPS plans to continue its recycling program and make it more efficient for all schools in the future.