News
Property taxes drive Ceresco family to Missouri
The Oltjenbruns family was paying $50,000 a year in property taxes. Now they pay less than $1,500.
Thursday, January 24th 2019, 6:52 PM CST
After building up a successful farm operation in Ceresco over the last 50 years, the Oltjenbruns family is starting over.
Starting a new life, in a new place with renewed hope for the future; hope they said Nebraska took away from them.
"It was obvious when Lancaster County was making more off our farm than we were that something had to change," Fritz Oltjenbruns said.
They farmed around 1000 acres near Ceresco, they owned 585 of those and rented the rest.
But as their crops grew, so did Nebraska's taxes.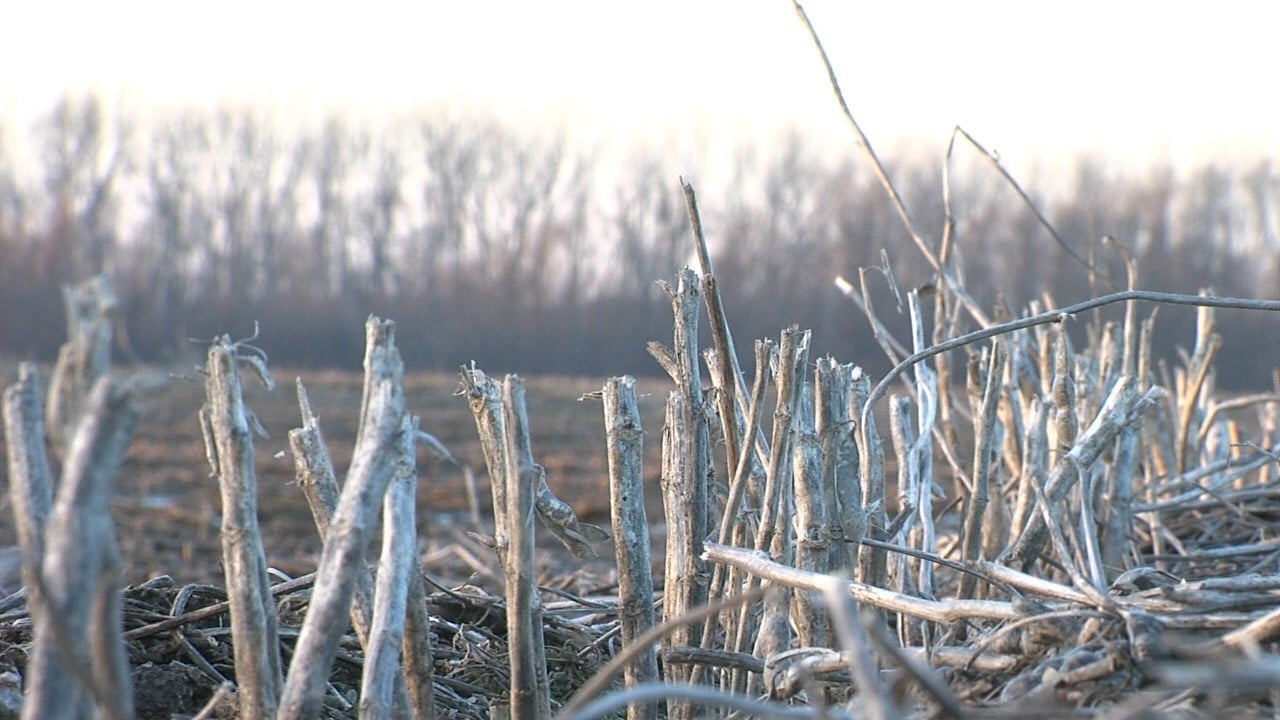 By the time they closed up shop they had a property tax bill of $50,000 a year.
"It was like watching somebody blow a hole in the bottom of your boat and nobody's putting a thumb in to stop the water," Oltjenbruns said. "You know the boat's going to sink."
He said they decided a few years ago to move if Nebraska's legislature didn't stop raising taxes. Then when his wife Nancy realized there was a 21 percent jump between 2015 and 2016, they started investigating.
"Nebraska is completely out of control," Fritz said.
They had no idea property taxes weren't this high in other states, he said.
"We're like a little island in the middle of the Midwest in the way it handles taxing farmland and ranchland," Nancy said.
Then came a tough realization- this was the end of their farm in Nebraska.
"It takes something really profound to make a farmer leave the land he's bled over," Fritz said. "It becomes a member of the family. As much a member of the family as your son or your wife. You've put your life into it, you father, your grandfather put their life into it."
So they packed their equipment and their home, sold their land and ended up in Warrensburg, Missouri.
They aren't the only ones in Nebraska to hang up for sales signs on their farms.
The USDA reports a significant drop in the number of farms in the state over the last few years. In 2013 there were 50,000 farms, but it was down to 47,400 in 2017, the most recent numbers the department's released.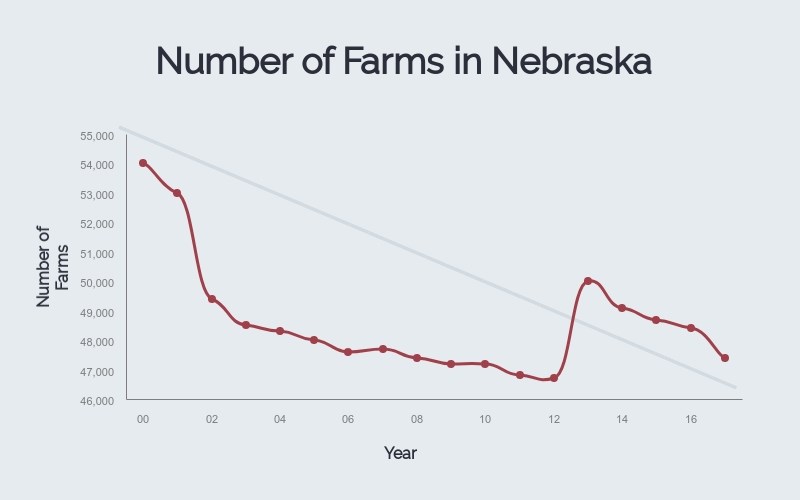 Though Nebraska does have the seventh highest property tax rate in the country, with an average levy of 1.83 percent of assessed property value.
Fritz said the increase, which started in 2008, ties back to the Unicameral.
"They're piling on ag and with low commodity prices and high input costs coupled with insane property taxes there isn't any money left," he said. "They're building their economy on a house of cards."
In Missouri things are different, Fritz called it "glorious."
They've gone from paying $50,000 a year to paying less than $1,500.
Nancy said Missouri bases their property taxes off the land's ability to produce, not how much it could sell for.
Fritz said it's changed their lives.
"As far as being here one of the first things we noticed was just a feeling of freedom. Freedom from giving away everything we produce to the government."
He has advice for farmers who remain in Nebraska.
 "Whether you're talking about Missouri, or the Dakotas, Minnesota, Kansas, Oklahoma or wherever, until the Unicameral cleans up their act on the tax situation, you're better off in any of those states than you are in Nebraska," Fritz said. "Get out. Or force them to change."
He said if he were twenty years younger he'd be the one to stand up for change, but right now he has to focus on rebuilding a legacy that was slipping away in his home state.
"Isn't that what we all want? A legacy? A history? We had it in Nebraska but we had to forfeit it and here we are," Fritz said.
Here they are in Missouri. In a new state, building a new life, but following the same dream.
"That's what matters," Chris Oltjebruns said. "We're doing what we love, we're doing what we've always done- farmed."
Chris is waiting in the wings, ready to take over the new farm. A farm that's future is secure.
Proving that even from more than 300 miles away from where the Oltjenbruns family planted their first seeds in the United States, their legacy grows.
This is part of a series on the property tax issue in Nebraska. Tune into Channel 8 Eyewitness News next week for a piece on the background of this issue. If you have a story about how property taxes have impacted your family email Bayley Bischof at bbischof@klkntv.com.