News
Lincoln woman seriously injured in foggy crash near Cortland
Officials said a Lincoln woman was transported with serious injuries from the scene of a car vs. semi accident near Cortland on Tuesday afternoon.
Wednesday, March 13th 2019, 8:52 AM CDT
by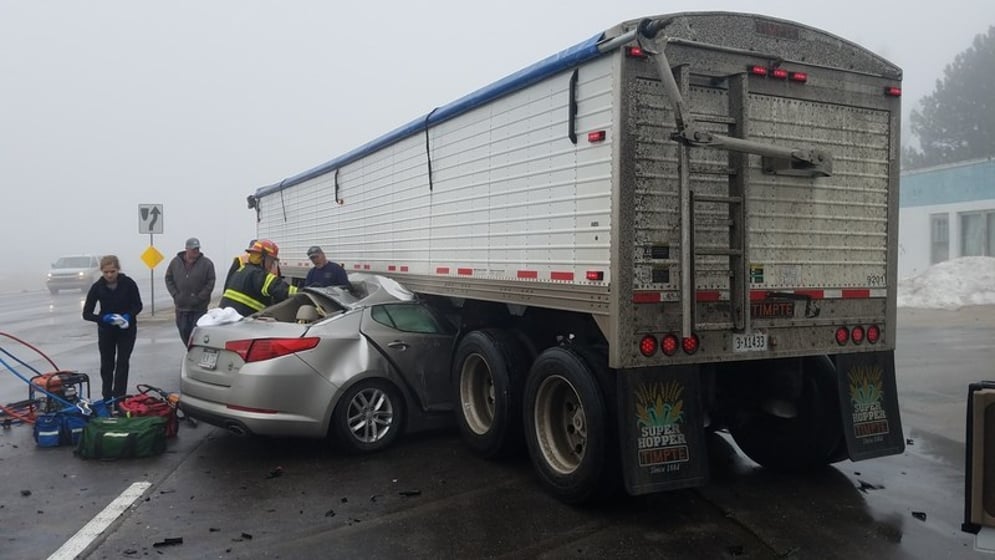 A Lincoln woman was among two people injured after an accident  near Cortland. 
The accident happened around 4 p.m. Tuesday at the intersection of Highway 77 and Apple Road. 
The Gage County Sheriff's Office said a Kia Optima was pinned under a trailer being pulled by a semi-tractor. 
The driver of the Kia was identified as Christina Pierce, 33, of Lincoln. 
Pierce was transported to Bryan West in Lincoln with serious injuries to her head, neck, and body. 
Officials at Bryan West told Channel 8 Eyewitness News Wednesday morning that Pierce's condition has improved to "fair." 
The semi driver, identified as Steven Buhr, 48, of Beatrice, was not injured.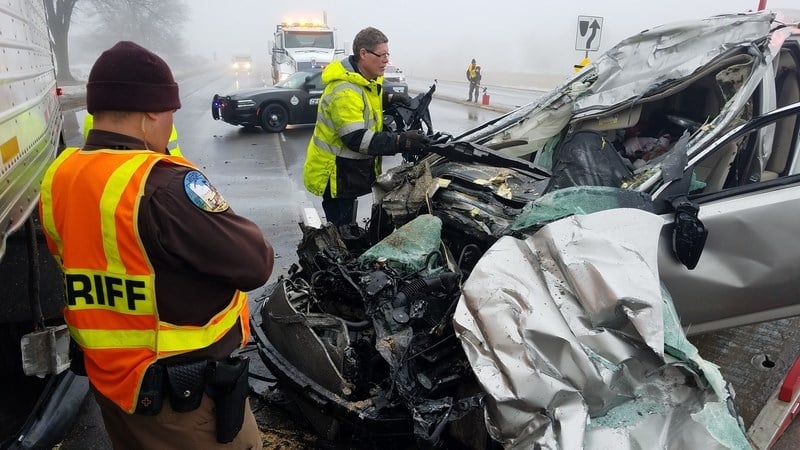 GCSO investigators determined the semi was stopped on West Apple Road at Highway 77 when Buhr pulled out onto Highway 77, turning left. 
The rear of Buhr's trailer was struck by Pierce's vehicle and pinned underneath it, according to GCSO. 
Investigators said the force of the impact sent debris flying for several hundred feet, and that the trailer, which was empty, spun several feet across the intersection. 
GCSO said both drivers were wearing seatbelts. 
Heavy fog was present at the time of the accident. 
GCSO said the investigation is ongoing.
(Photos courtesy of the Gage Count Sheriff's Office)