News
Flood evacuations underway through Nebraska as rivers rise to dangerous levels
Click here to see the latest flood updates throughout Nebraska.
Thursday, March 14th 2019, 8:47 AM CDT
by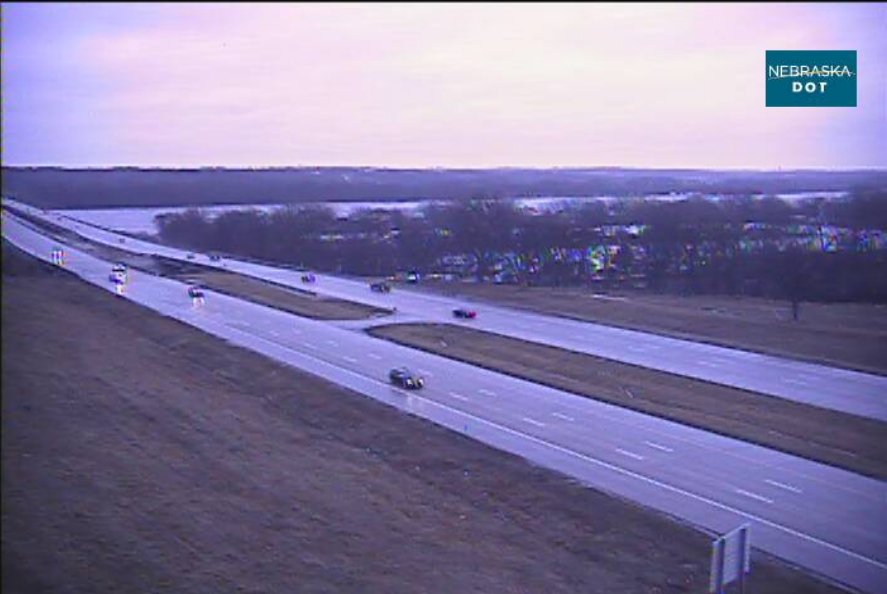 Evacuations have been announced in the city of Norfolk, and officials expect the area being evacuated to increase in the following hours.
From Eisenhower Ave. to the Elkhorn River, and from 7th Street to Victory Road, all residents are under immediate evacuation.
That's about one-third of the city of Norfolk.
Officials say one person has already been swept away in the levee system; that levee is close to maximum capacity.
 Evacuation routes are on Benjamin Avenue and Norfolk Avenue.
The primary shelter for the evacuation is Lutheran High Northeast High School at 37th St. and Eisenhower Ave.
The secondary shelter is Bel-Air Elementary School at 18th St. and Bel-Air Rd., and a third shelter is being established at Norfolk Catholic High School.
Other shelters in the area include Madison City Auditorium, Tilden Fire Hall, Battle Creek Fire Hall, Newman Grove Fire Hall, and the Meadow Grove Fire Hall.
Officials ask residents to bring their own sleeping materials and needed personal items, such as medications.
Cass County officials have also begun to evacuate residents living around Horseshoe Lake on the Platte River.  That's about a mile south of Mahoney State Park, just off of Interstate 80.
This is a developing story.  Check back with Channel 8 Eyewitness News for updates. 
Shelter opened in North Loup for those displaced by flooding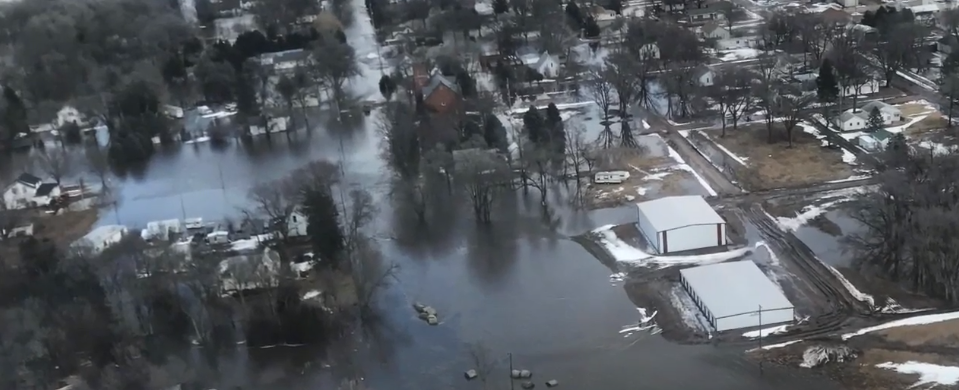 A dam failure is water-logging the town of North Loup and communities around it.
The American Red Cross set up a shelter at the North Loup Community Building on Wednesday.
It was reported by the Valley County Sheriff's Office that a diversion near Ord failed around 3:00 p.m., causing flooding for people downstream.
Red Cross workers North Loup said they are ready and want residents to take assistance if they need it.
"The waters might look low for you, but sometimes that water could go high overnight and the winds could pick up, making the waves go higher; so I hope tonight that you watch very carefully and come in if you need some help," said Carolyn Evaretts.
Evaretts said the Red Cross will be at the North Loup Community Building overnight Wednesday and will have supplies, food and sleeping cots for anyone who needs it.
Village of Dannebrog calls for voluntary evacuation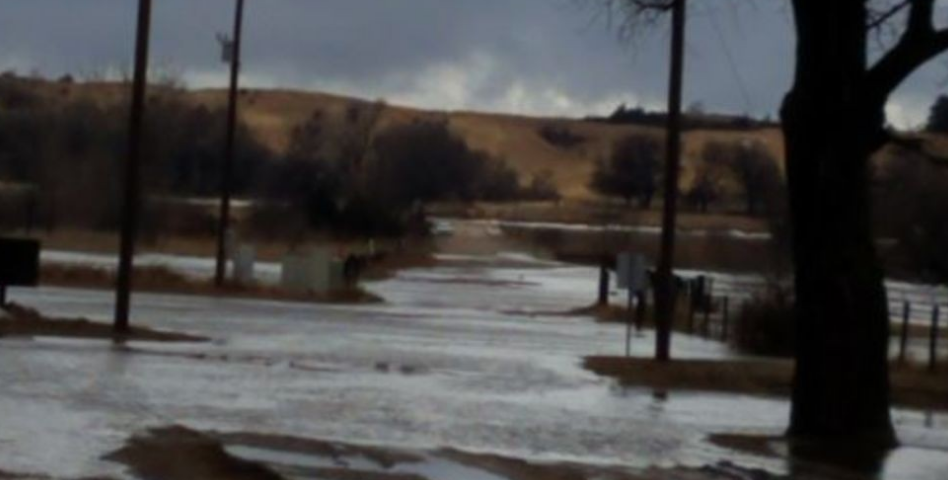 Due to weather conditions and rising water being a big concern for most of Nebraska, the village of Dannebrog is calling for a voluntary evacuation of Dannebrog.
Folks who will be voluntarily evacuating may call (308) 754-5433 or (308) 754-4933. The Boelus Civic Center is open for those who need it.
Please stay safe during these weather conditions.
Ord dam failed causing flooding for those down stream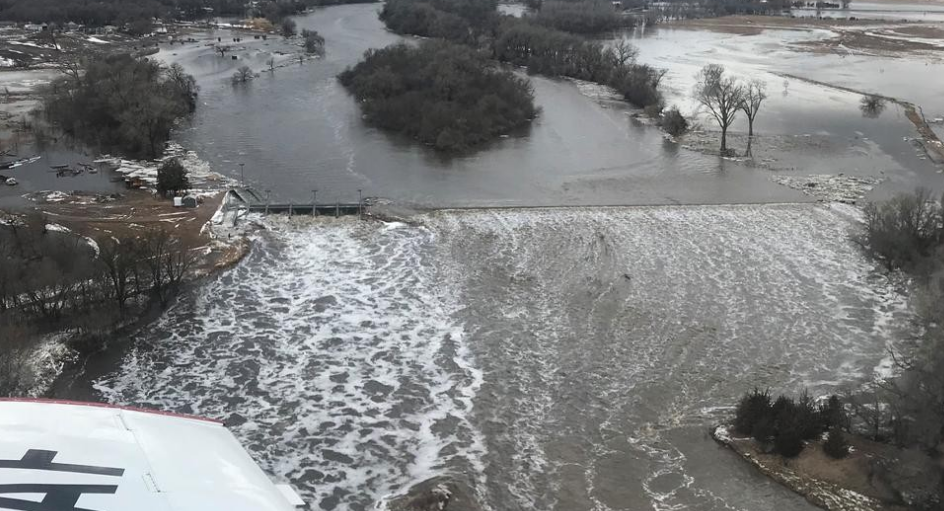 According to the Valley County Sheriff's office, the Hardenbrook Dam in the city Ord dam has failed and is causing flooding for those down stream.
Rescue workers saving people from flooded homes
VENICE, NE — Rescue crews from several agencies have been on the scene Thursday morning, saving people from flooded homes along the Platte River near Highway 92.
Around 5 a.m. 911 calls started coming in from families saying their homes were flooding and they were trapped. Rescue teams are using boats to evacuate people to higher ground.
So far we have not heard of any injuries.
LASHARA — Rescue workers had to save 4 people who were trapped in flood waters in Lashara, which is near Fremont.
Around 2:30 Thursday morning a call went out that 4 people were trapped in flood waters neat the Platte River and were on top of their car, which was surrounded by flood waters.
All 4 were safely rescued.
NSP: Hwy 281 bridge likely gone after dam failure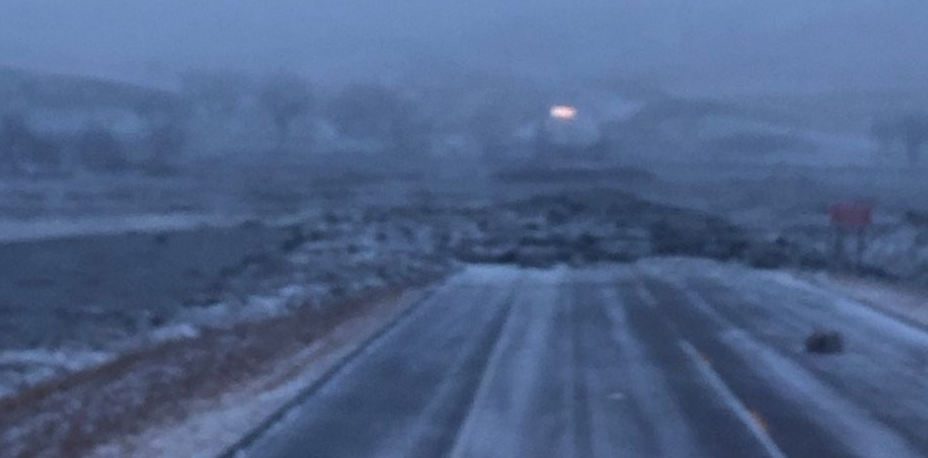 SPENCER, Neb. — A Highway 281 bridge over the Niobrara River in Boyd County appears to be gone, according to the Nebraska State Patrol.
NSP said the highway had already been closed.
Kenna Sedivy captured this video of water passing through and around the dam near Spencer on Thursday.
Sarpy county residents being asked to evacuate

OMAHA, Neb. — Concerns about rising water is causing Sarpy County authorities to ask dozens of people who live along the Platte River to leave their homes.
Deputies informed homeowners at Linoma Beach, Beacon View, and Thomas Riverside Acres about the voluntary evacuation plans Wednesday.
Sarpy County Leaders issued an emergency declaration for the entire county on Wednesday, asking anyone who's been asked to evacuate to leave immediately so crews can avoid having to rescue them.
Red Cross opens shelter in Fremont
FREMONT, Neb. — The American Red Cross has opened a shelter in Fremont to assist those who have been evacuated or displaced from their homes due to flooding in the area. The shelter is located at the First Lutheran Church and is now open.
Anyone who has been displaced from their home is urged to come to the shelter. Red Cross volunteers are on hand to provide a safe place to stay, a place to sleep, a hot meal and referrals to community services.
There are six shelters total across Nebraska and Southwest Iowa, and they will remain open as long as necessary.
Red Cross volunteers are on hand to provide a safe place to stay, sleep, a hot meal and referral to community services.
Anyone evacuating to a shelter should bring essential items for each member of the family, including medications, identification, hygiene supplies, clothing, and pillows.
The Red Cross is working closely with local emergency management officials to coordinate relief services.
Courtesy Media Partners KHGI and KMTV