News
Westbound I-80 closed from Grand Island to Wyoming
Westbound I-80 is now closed from Grand Island to Wyoming.
Thursday, March 14th 2019, 12:21 PM CDT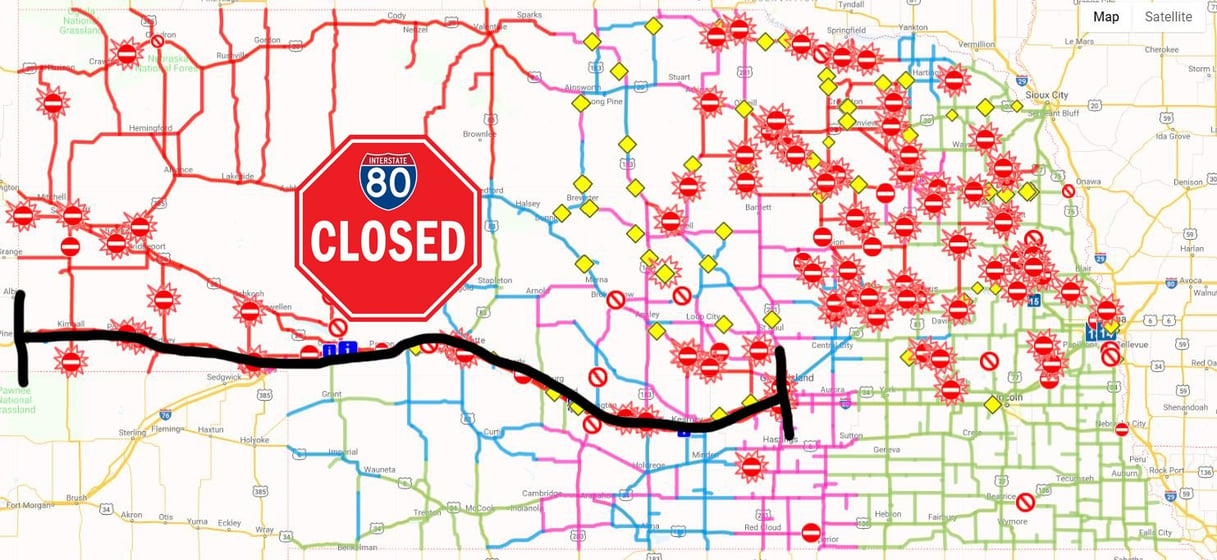 According to the Nebraska State Patrol westbound I-80 from Grand Island to Wyoming is closed.
Eastbound I-80 is closed from Wyoming to Ogallala.
State roads in the panhandle remain closed. Most state highways in North Central and Northeast Nebraska have some closures with flooding.
If you encounter water over the road do not drive through it, turn around, don't drown.