News
Here's the status of Lincoln and surrounding communities
The information in this story is subject to change.
Thursday, March 14th 2019, 3:04 PM CDT
by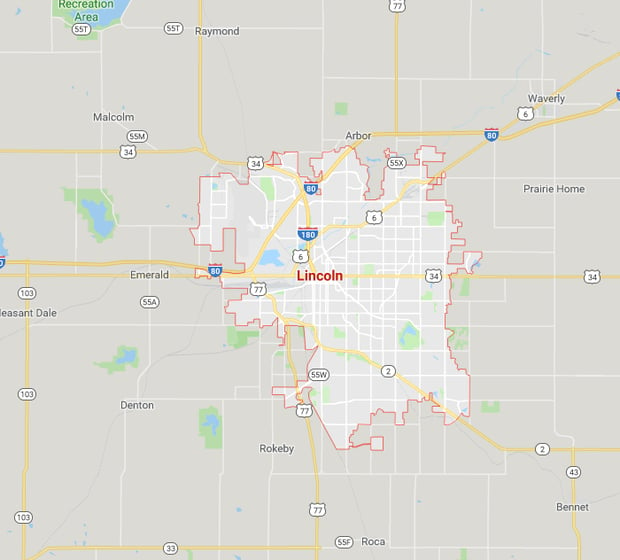 City of Lincoln: Donna Garden with City Transportation and Utilities said utilities were unaffected as of Thursday afternoon. She said there were no major flooding concerns in the city. Lincoln Fire & Rescue operations were unaffected, but nine people from the Urban Search and Rescue Team were dispatched early Thursday morning to help with search and rescue efforts in Columbus. Assistant Fire Chief Pat Boher said he did not know how long the team would be deployed, and it could end up aiding efforts in other communities affected by flooding. 
Lancaster County: County Engineer Pam Dingman said Branched Oak Lake reached a record high level Wednesday, and Salt Creek crested at 25 feet Wednesday night before stabilizing around 21 feet Thursday.  Other area creeks in Lancaster County reached their highest levels in over 100 years. The Army Corp of Engineers expects water levels to remain high for the next week, Dingman said. She said the primary concern for flooding stems from ice jamming and backwater from the Platte River. Dingman said officials are urging all Lancaster County residents who have been in contact with flood water to get a tetanus shot. 
Seward: City officials say the Big Blue River is around its fifth highest point in the last 100 years. As of 1 p.m. Thursday, the only major flooding reported was on Highway 34 west of the city. City officials are actively monitoring the Seward levy, which would pose serious issues if it were to break. Officials met Thursday afternoon to discuss further preparations. 
Crete: The Crete Chief of Police says the flooding situation in Crete was not critical as of Thursday afternoon. He said there was some low land flooding, including a few city streets and the entrance to a city park. Some routes south of the town did have water over them and were barricaded. 
Hickman: City officials say there is little to no current flooding in Hickman. There was some flooding that affected ball fields in a park, but that has mostly subsided. Officials say the levels of Salt Creek in the area have also subsided substantially. 
Palmyra: City officials say they are not currently worried about the weather conditions, as no flooding has been reported. One county bridge was closed as of Thursday afternoon. Officials are monitoring the Missouri River in case the situation changes. 
Beatrice: City officials say there are a number of county roads that are impassible due to mud, but little other impact on roads due to flooding. They say area river levels were stabilized as of Thursday afternoon. Officials say some residents were concerned about the possibility of the West Court Bridge closing on Highway 136 on the west side of the city, but as of Thursday afternoon it remained open. 
Waverly: City officials say they are not currently worried about the weather conditions, but continue to monitor the level of Salt Creek, which was in flood stages as of Thursday afternoon.