News
Friends find fridge full of beer while looking at flood damage on farm
Kyle Simpson and his friend were expecting to find damage from flooding left on his farm near Linwood on Sunday. But they never could have guess what they found along with it.
Tuesday, March 19th 2019, 4:59 PM CDT
by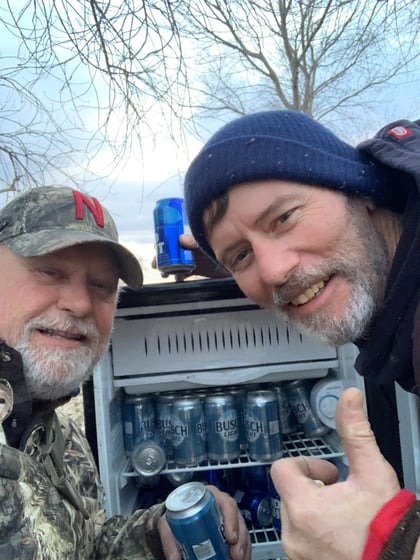 What two men say they found in a field near Linwood, Nebraska has them gaining fame they never expected on social media. 
On Sunday, Kyle Simpson and his friend, Gayland Stouffer, were surveying flood damage on property where Simpson runs a duck hunting club.
They had been working all day, trying to clean up the mess left behind by the flood waters. 
Just as they were getting ready to leave, Stouffer noticed something laying in muddy field. 
Simpson thought it was a black box. 
Stouffer said otherwise - that it was actually a mini refrigerator full of beer. 
Simpson couldn't believe it. 
"I said, 'Yeah, right, there's not a fridge of beer,'" he said. 
But it was, fully stocked with Busch Light and Bud Light - about three cases worth, according to Simpson. 
"It still had ice in the freezer," he said.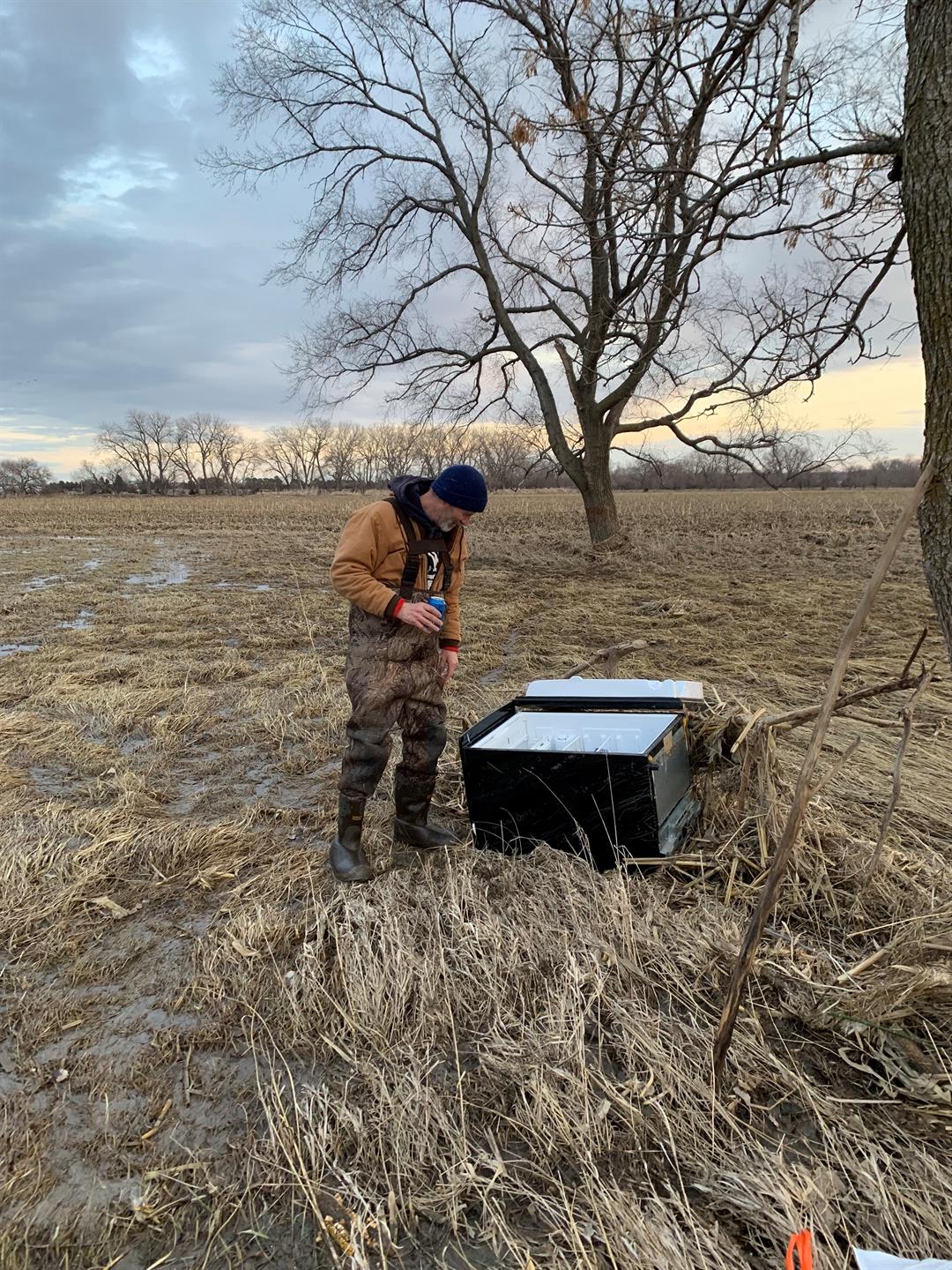 Simpson texted the pictures to a friend, who posted them in a Facebook group. Since then, the post has received thousands of 'likes' and shares. 
Simpson doesn't have a Facebook page, and says it's strange for the two men to now have a degree of fame they never expected. 
But the social media post did more than just garner laughs - it got Simpson in contact the fridge's owner. 
After talking to the owner, Simpson said he learned the fridge had also been involved in a fire at the family's cabin in 2007. 
"So it's been through a fire and a flood," he said. 
He's making arrangements to reunite the fridge with its rightful owner, but says it'll be a little lighter than it was when they found it. 
"We'll make sure he gets his cooler back, minus a couple beers," Simpson said.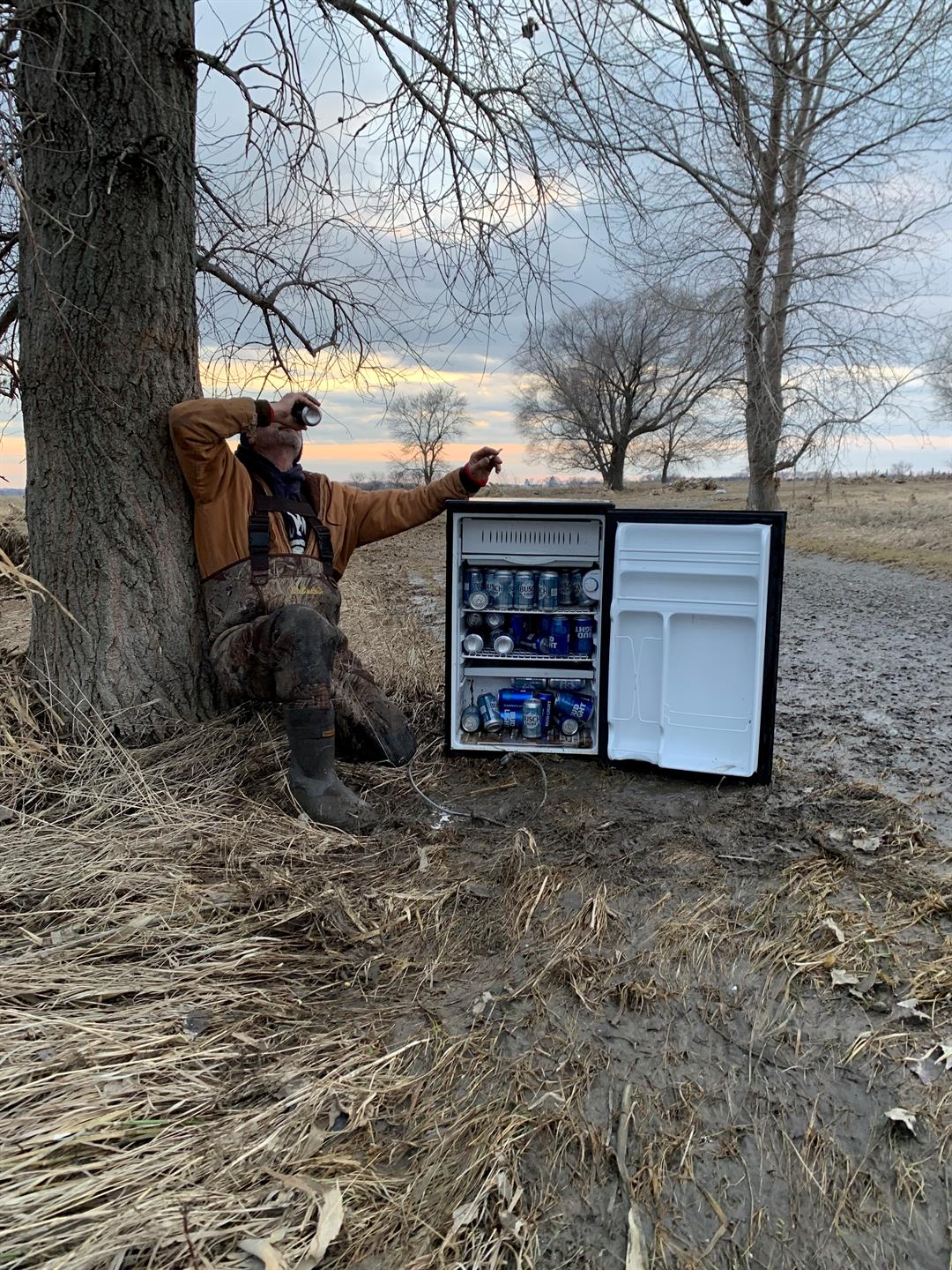 In the meantime, because the floods washed out his road, Simpson said the fridge is still sitting in the field. 
It's a gift, he said, from Mother Nature. 
An unlikely gift, but with all the devastation left across the state, it's not an unwelcome one. 
"Sometimes she taketh away," Simpson said. "But this time she giveth."