News
Local fire department and salvation army team up to help those affected by the flood
The Bennet Fire and Rescue and the Salvation Army hosted a fundraiser for flood victims.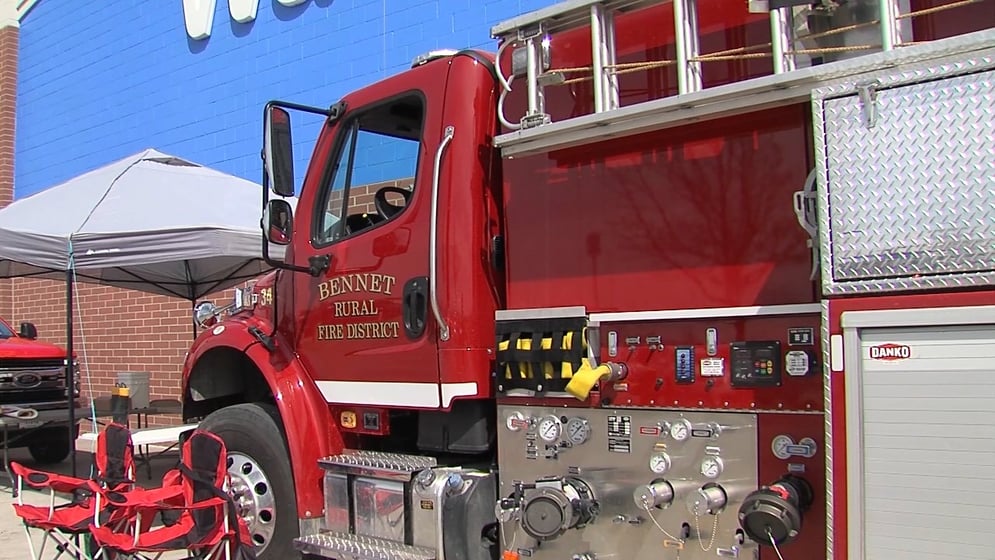 The Bennet Fire and Rescue brought out a few of their trucks to the Walmart on 84th and Highway 2 in the hopes of raising money and supplies for those affected by the flood. 
Some of the supplies they asked Lincoln residents to donate included cleaning supplies, animal food, and most importantly, water.
"We are definitely Nebraska strong," Luke Hursh, the Administrative Assistant at the Salvation Army, said. "We as Nebraskans live it out every day. When we see a community who is hurting, it doesn't matter what race, creed culture they are, we as Nebraskans step up big time."
Volunteers were also looking for personal hygiene items to help replenish the Salvation Army's resources for flood victims.