News
UNL students build creative toys to help enrich the lives of giraffes at Lincoln Children's Zoo
A group of UNL students put their heads together to make some creative toys for the three newest members of the zoo.
Tuesday, April 2nd 2019, 5:49 PM CDT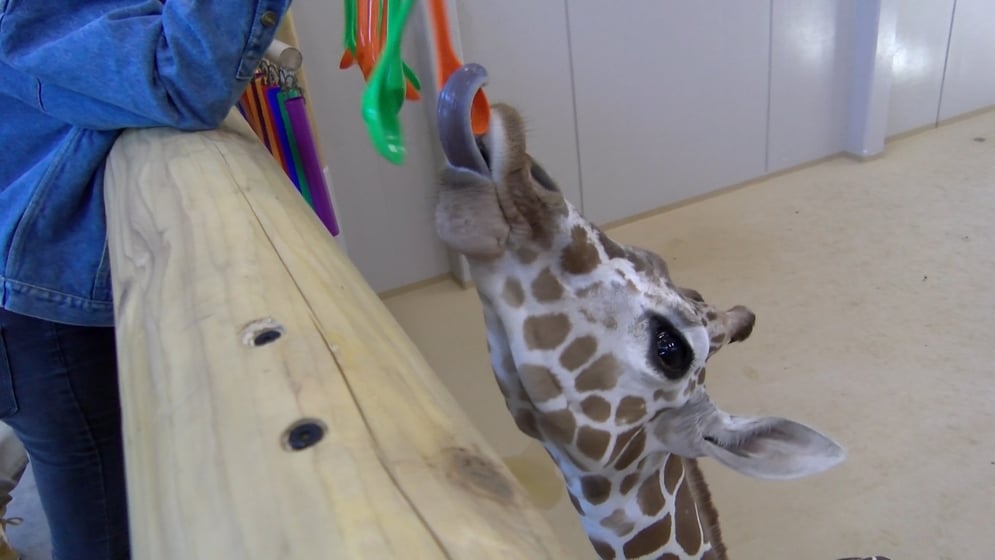 A group of UNL students, all a part of the Theme Park Design Club, put their heads together to make some creative toys for the three newest members of the zoo.
On Tuesday, the Lincoln Children's Zoo received some gifts, courtesy of UNL engineering students.
They're specialized toys made for the enrichment of giraffes.
The student club was proactive in contacting the Children's Zoo last fall to get the ball rolling on this project.
"These guys are dedicated to quality and the product that they are creating. There were a lot of emails and pictures and sketches and designs. They really really wanted to get it right and they wanted to make something that was truly beneficial to the animals," said Nikki Shemanski, Lead Giraffe Keeper, Lincoln Children's Zoo.
The Lincoln Children's Zoo welcomed three juvenile giraffe's in late 2018... They are Joey, Allie and Phoebe.
It didn't take long for their interest to pique when these vibrantly colored toys went over the edge of the enclosure.
"The more they can use that tongue and utilize that brain along with the tongue, the better well fare that they are experiencing," said Shemanski.
All animals at the zoo have some form of enrichment, which is a fancy word for toys to play with.
Giraffes use their 18-inch long tongues as hands, to probe and investigate something new in their environment.
"The purpose of enrichment is to encourage natural behaviors. The most natural behavior for a giraffe is to eat. They eat 18 to 20 hours a day, so by providing the enrichment where we can hide food there, put their hay or grain in there, it just extends their eating time and it keeps their brains busy," said Shemanski.
Zoe Jirovsky is a junior mechanical engineering student at UNL. She says the group even went as far to name a few of these toys, like the 'hose-mobile' and the 'puzzle-feeder.'
Zoo officials say they've never seen a group of college students work so hard to build something in their free time like this.
The students were just happy to see all of their hard work pay off.
"Seeing the giraffes being able to react to these toys like that just made all the months of work that we had totally pay off and it was just really rewarding to see," said Jirovsky.
Giraffes spend most of their day eating and only sleep for one hour a day.
Zoo officials say these toys will do wonders toward keeping them entertained and mentally stimulated.