News
Mission: Readiness says early childhood education critical for national security
The organization is made up of retired military generals who have a focus on keeping kids in school, in shape and out of trouble.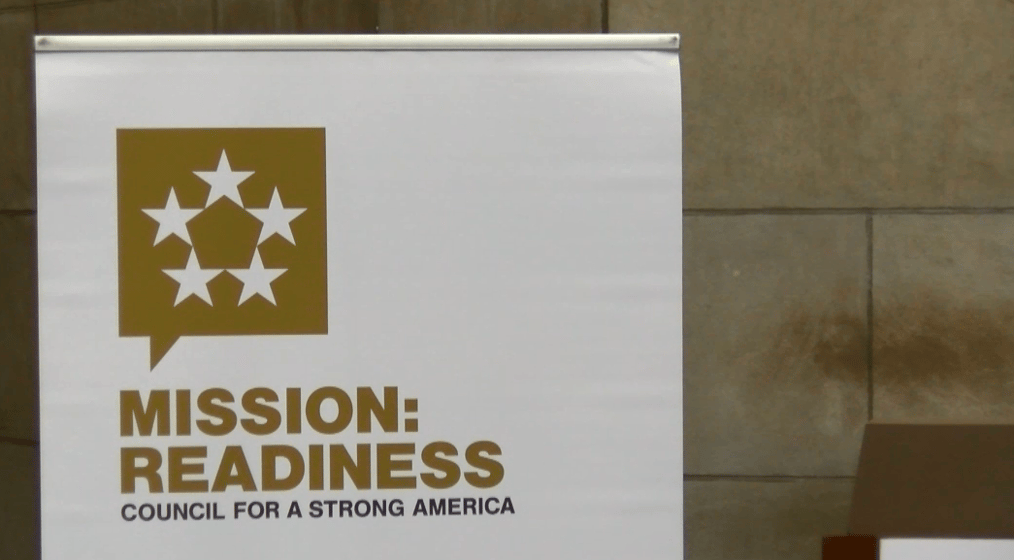 The military is struggling to recruit qualified citizens, and they say the problems go back to early childhood.
Mission: Readiness, a group of retired military leadership say a lack of attention early in a child's life leads to big problems down the line.
"We teach them how to follow the schedule of the day, how to communicate with their peers," Alyssa Bolles with Educare Early Childhood Education Center said.
Its simple lessons like these that happen within the walls of Lincoln's Educare facility, an early childhood learning facility.
But these simple lessons have a big impact on children's success– something that's critically needed in nebraska.
"We are concerned about many young people in Nebraska. We find that only 30 percent of people can join the military and because of that we have a problem in Nebraska," Retired General for the U.S. Army Dayle Williamson said.
They have three goals; to ensure children stay in school, stay fit and stay out of trouble.
They say 70 percent of Nebraska's young adults don't meet those benchmarks.
The key to changing that lies in early childhood education.
"A kindergartener whose not ready for school never catches up," Retired Major General for the Air Force Mark Musick said.
But child care is expensive. Musick said the costs come close to that of in–state college tuition.
Which they say is why the state needs to step in.
"We know there's many important critical issues the legislature is talking about," Musick said. "Much debate is going on, but please, please continue keep early childhood care is a priority for our state, that's how to influence children."
Because they said where the state stands right now, not only puts national security at risk.
"The U.S. Army isn't meeting its recruiting goals, the national guard isn't meeting its recruiting goals," Megan Adamczewski Associate Director for Mission: Readiness said.
But also the future of Nebraska's youth.
"It's really important that these kids have the opportunity to go into whatever they want to do," Musick said. "But we hope the military's a consideration but if they fall into this 70 percent they have no choice at all."
They pointed to Educare as a primary example of the good work being done to educate students.