News
CBD American Shaman opens second Lincoln location
A CBD oil franchise in Lincoln had a special celebration on Tuesday.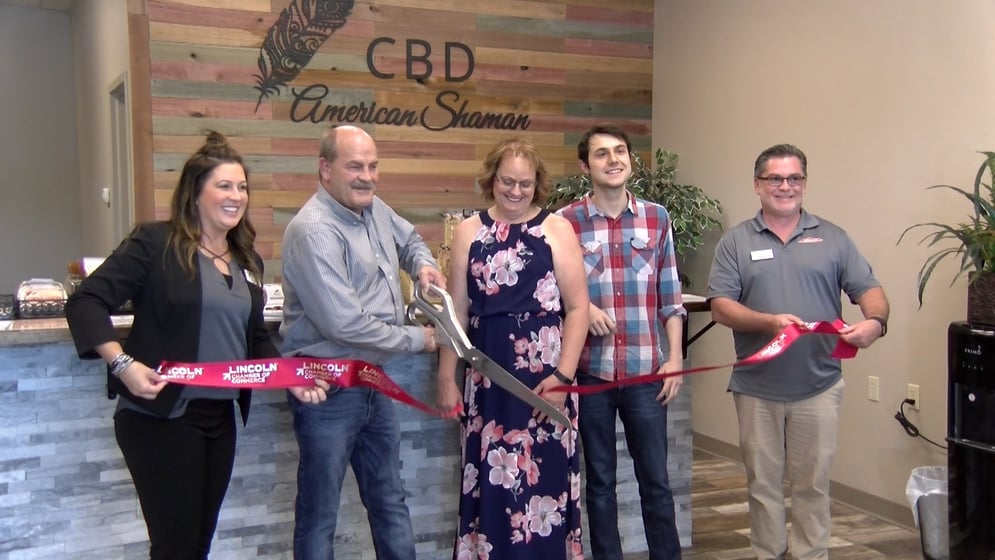 Dozens of people took some time out of their day to watch CBD American Shaman's ribbon cutting ceremony.
The new location is at 48th and O streets.
Among the people that celebrated were some small Lincoln businesses and representatives with the Lincoln Chamber of Commerce.
The owner of the franchise says his own experience with CBD oils is what brought him this far.
"I have a really bad knee and I couldn't raise my arms up and my shoulders so after about 3 weeks I had no more pain so I was like okay, I'm going to bring this forward." CBD American Shaman Owner, Lance Schroeder said.
The franchise sells oils for both humans and pets. The CBD oil used is derived from a hemp plant.
For those who have never been into a CBD store before, Lance urges people to come in and try the free samples they have to offer.