News
Firefighters battle overnight fire at Hastings cooperative
Firefighters have been on scene for more than four hours battling the blaze. Parts of Hwy 6 have been closed in the area.
Friday, May 24th 2019, 6:07 AM CDT
by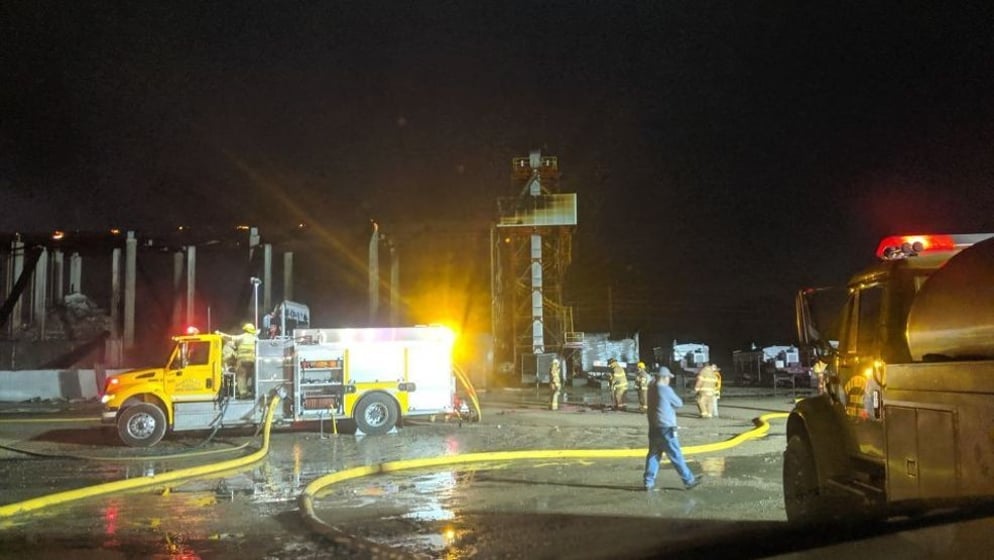 Hastings, Neb. (KHGI) - An overnight fire has destroyed at least one building at a Hastings cooperative, according to police.
Hastings Police said the fire started at CPI's 265 North Showboat Blvd. location around 11:40 p.m. on Thursday.
They said the Hastings Fire Department was the first on the scene and immediately called for backup.
Sgt. Kyle Williamson said departments from Glenville, Trumbull and Juniata responded.
Adams County Emergency Management tweeted around 1:00 a.m., "Large fire at CPI Fertilizer plant. Hwy 6 closed. No airborne hazard at this time. Close windows and doors for smoke."
As of 4:30 a.m., crews were still working to put it out.
Hastings Police said parts of Highway 6 near CPI could be closed into the morning.
This is a developing story. Check back with Channel 8 Eyewitness News for updates.