News
Groundbreaking of new Lincoln Veteran Outpatient Clinic
Dozens of people gathered at the VA campus for the groundbreaking ceremony for the new community-based outpatient clinic.
Friday, May 24th 2019, 9:37 PM CDT
by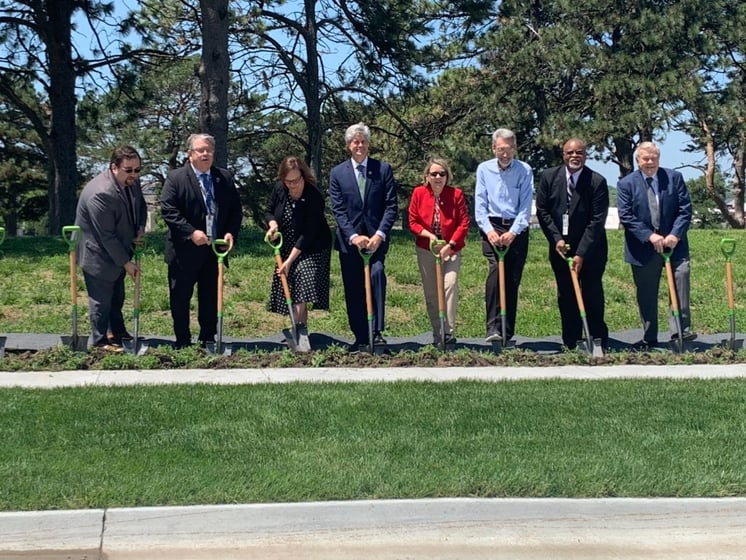 Since 2014 many people from Lincoln to Washington D.C. have been working to get a new clinic for veterans in the city. 
The current clinic has been standing on the VA campus since 1930, making it nearly 80 years old. 
People at the groundbreaking ceremony said it was time for an update. 
"There is a lot of veterans that need it. They had been waiting almost 15, 20 years for this building to come," James Varejcka, a Navy veteran, said. 
"This state of the art building will have all the things they need for outstanding healthcare, we will continue to push forward and to make sure the veterans of this community and Lancaster county are our first priority and our main focus," Duncan Fallon, Nebraska and Western Iowa Healthcare System site manager, said. 
The new 72,000 square foot clinic will offer primary care, mental health services, physical therapy, prosthetic and much more. 
"It will make a big difference for the veterans in having all the amenities that serve them best," Daphne Spony, a nurse at the current VA clinic, said. 
"It covers a wide area here in southeast Nebraska and our veterans should have access to the best medical care that we can provide them. You know, they sacrifice quite a bit, some give all," Sen. Deb Fischer said. 
Along with Senator Fischer, Congressman Fortenberry and Lincoln city council members helped get the clinic off the ground. 
Senator Fischer really credits the volunteers and the community's support. 
"We're fortunate to have such wonderful volunteers, the community stepped forward, the VA administrators to work with us when they thought the VA secretary needed a little push, they'd give us a call, and I'd make a call, and to have community support was very helpful," Fischer said.