News
Lincoln police sergeant receives Mayor's Award of Excellence
A Lincoln Police Officer received quite the honor Monday 
Monday, June 10th 2019, 11:07 PM CDT
by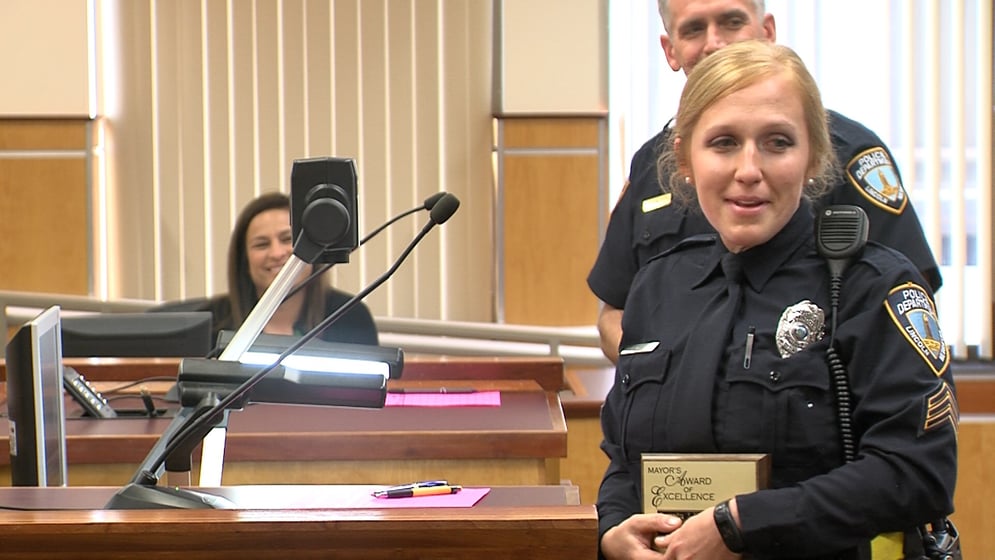 A Lincoln police sergeant received quite the honor Monday. 
Sgt. Cassandra Nissen received the Mayor's Award of Excellence.
She was recognized for developing a program to improve the safety of autistic individuals who wander or run away.
It also helps ensure they have safe interactions with law enforcement officers.
Nissen even developed a data bank to help officers identify and find missing individuals..
She said it was a group effort.
"I'm very grateful for all the support that this program has had and also from people in the community," Nissen said.
"I know that what they have established is now being emulated by other law enforcement agencies, including our neighbor to the east — who we like to compare ourselves with a lot of time — who are following Cassie's lead," Chief Jeff Bliemeister said.
Sgt. Nissen is a 13–year LPD veteran.
Award winners receive a $50 gift certificate, a day off with pay and a plaque.