News
Bemis Center for Contemporary Arts Launches Alumni Program
Open to any artist who has participated in Bemis Center's Residency Program.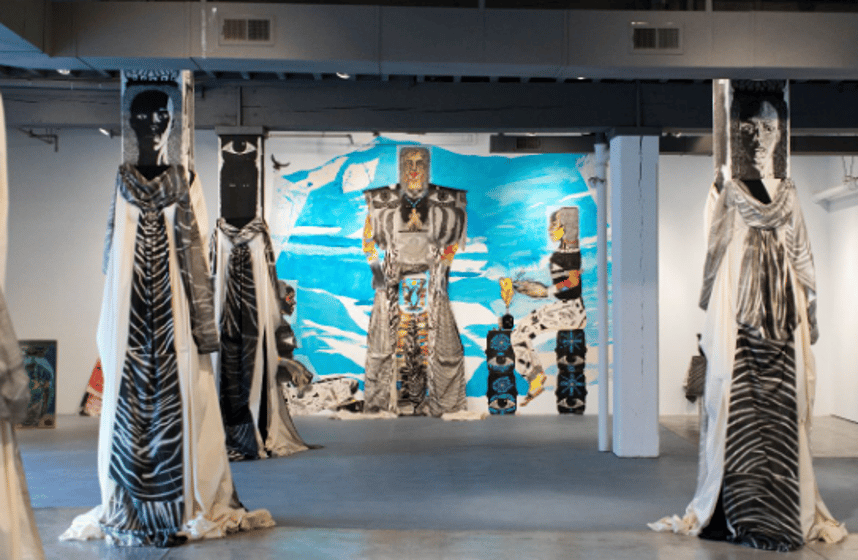 Bemis Center for Contemporary Arts launches its formal Alumni Program including an Alumni Residency, an Alumni Award and Alumni Convenings. Open to any artist who has participated in Bemis Center's Residency Program or has exhibited at Bemis since the organization's founding in 1981, the Alumni Program ensures the organization's ongoing relevance, impact, and connection to its former artists by providing financial resources and unique opportunities and expanding professional networks.

"The launch of the Bemis Alumni Program is integral to our commitment to artists. We are thrilled to continue our relationship with artists who have participated in our Residency Program and exhibited at Bemis, offering residencies, awards and gatherings in cities across the U.S.," said Rachel Adams, Bemis Chief Curator and Director of Programs. "We look forward to growing this program over the next few years to support our international community."
Bemis Alumni can apply for a 4–6 week Alumni Residency at Bemis Center to continue their research and work. All past exhibiting and residency alumni are eligible to apply. Two alumni will be selected by a rotating panel comprised of artists and arts professionals, such as curators, academics, and/or critics to participate in an Alumni Residency to be scheduled in 2020. Applications for 2020 Alumni Residency opportunities are now open through August 31, 2019 and the recipients will be notified December 31, 2019. 

The Alumni Award is a $5,000 unrestricted annual award designed to provide financial support to increase the capacity of an alum's practice. Funds may be used for any purpose and do not need to be tied to a specific project or body of work. In December, one Bemis alumni will be announced as the winner of the 2019 Alumni Award. This award is by nomination only and will be selected by an independent panel consisting of renowned curators and art historians.

Bemis Center will continue to host Alumni Convenings in cities across the United States. The next Alumni Convening will be announced soon.