News
Longtime Nebraska activist Frank LaMere dies at age 69
LaMere was instrumental activism across Nebraska, including the fight against beer sales in Whiteclay.
Monday, June 17th 2019, 7:55 AM CDT
by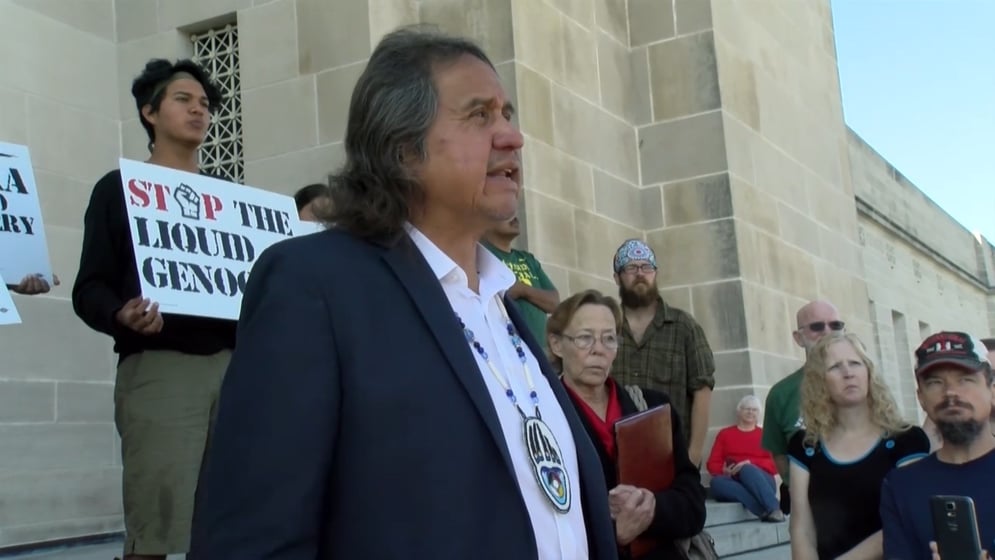 According to a Facebook post from his son Manape LaMere, Frank LaMere died Sunday night.
"At 731pm June 16th 2019.
Our father Frank LaMere crossed over to the other side of this river of Life. We'll make preparations for his journey in the coming days.
I also want to express our humblest condolences to my uncle Curt St. Cyr's family. 
My uncle Curt and my father will travel together on the other side. 
My humblest condolences to the Hocakra Winnebago Nation for these transitions to spirit by these Bear Clan men. 
We'll celebrate their lives as bear clan does.
Pinagigi to everyone that's supported my father's battle. We'll initiate protocol and be in touch as to when and where we will celebrate his life's journey."
Frank LaMere had recently undergone surgery for bile duct cancer.
LaMere was instrumental in activism across the state, leading the fight against beer sales in Whiteclay, and using his voice to speak out against the in-custody death of a Native American man in Omaha.
LaMere was a member of the Winnebago tribe.