Sport
Isaiah Roby scores in double figures in first NBA action
Former Husker and Dallas Mavericks rookie Isaiah Roby made his NBA debut in the Summer League tonight.
Friday, July 5th 2019, 11:02 PM CDT
by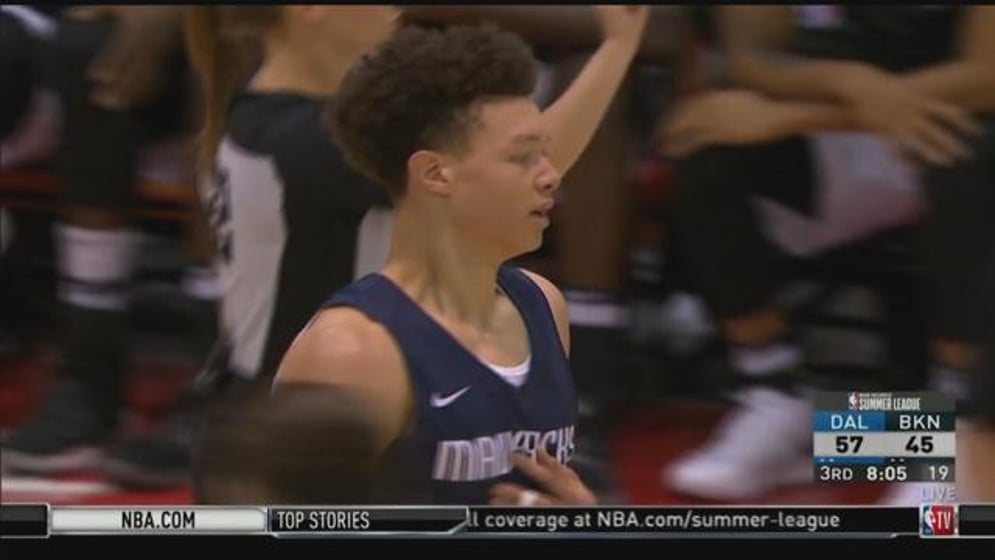 On the first night of the Las Vegas Summer League, the focus for former Husker Isaiah Roby was on making an early impact to prove his worth to the team that drafted him.
Roby scored 10 points and grabbed four rebounds on a 5-of-12 shooting performance as the Dallas Mavericks outlasted the Brooklyn Nets 96-92 to start Summer League play.
Roby also contributed a pair of blocks on the defensive end.
In the first quarter, the former Husker from Dixon, Illinois, scored his first basket in an NBA uniform with a switch-handed layup after a jab step move.
Moments later, Roby released from the elbow to block Josh Gray, much to the delight of the Las Vegas crowd.
Roby finished the first half with four points after an eight-foot jumper in the final minute of the second quarter.
In the third, the rookie started to heat up, knocking down a pair of close range baskets to keep the Mavericks ahead in a close game.
With 30 seconds left in the game, Dallas put together a crucial possession with a two-point lead. Fellow rookie Josh Reaves found Roby on the baseline, and with a hand in his face, Roby knocked down a 15-footer to give Dallas a 93-89 lead and ice the game.
As the only draftee of the Mavericks, Roby will see plenty of minutes and ample chance to prove himself in Las Vegas. The 1-0 Mavs return to action Saturday night at 8:00.