News
UPDATE: Aubrey Trail waives right to hearing, judges will determine if he will receive death penalty
Aubrey Trail waived his right to an aggravating jury trial.
Thursday, July 11th 2019, 9:19 AM CDT
by
One day after being convicted of first degree murder, Aubrey Trail, the man who killed Lincoln woman Sydney Loofe. waived his right to an aggravating jury trial.
The same jury that handed in Trail's guilty verdict was scheduled to decide whether or not he would receive the death penalty based on evidence showing the heinous nature of the killing.
Judge Vicky Johnson accepted Trail's waiver, which means the decision of whether or not he'll get the death penalty will go straight to a three–judge panel.
"We talked to Trail about it and I think it was decided that, while we're not criticizing the jury's effort yesterday, we were not going to give them another chance to make another decision today," said Joe Murray, one of Trail's defense attorneys.
Trail's defense said how quickly the jury decided their verdict factored into waiving the jury hearing.
"It was four weeks of testimony, 900 exhibits and they weren't even out for three hours," Ben Murray said.  "And I don't think they even had exhibits delivered until an hour after they went out."
As for Wednesday night's verdict: they said Trail has accepted it.
It came after four weeks of a trial that had plenty of twists, turns and theatrics, including Trail slicing his own neck in the courtroom.
"I can't get it out of my mind," Joe said.  "I don't know that I'll ever get rid of that.  That was shocking.  I'm not aware of that happening anywhere in the country, someone slashing their throat in front of a jury."
Joe said he's handled several murder trials in his 40 years as an attorney, but he ranks this one at the top of his list.
"I had a man years ago -- very nice man -- who walked into a hospital and shot his wife, who was dying," he said.  "And it was a mercy killing type thing.  And that got a lot of play just because of the circumstances, but this is over and above that."
Judge Johnson, who presided over the murder trial, will be part of that three–judge panel deciding on the death penalty.  No date has been set on when that will happen.
__________________________________________________________________________________________
Aubrey Trail waived his right to an aggravating jury trial, leaving his fate in the hands of a three-judge panel. 
Judge Vicki Johnson excused the jury, which handed down a verdict finding Trail guilty of first-degree murder and conspiracy to commit murder Wednesday night. Johnson asked Trail a series of questions to determine if he was in 
A three-judge panel will review the case and ultimately decide if Trail will be put to death or be given life in prison. Johnson said she will be one of the judges on the panel.
This is a developing story, we will continue to provide updates as they become available. 
A jury has found Aubrey Trail, the man accused of the killing and dismemberment of Lincoln woman Sydney Loofe, guilty of first-degree murder and conspiracy to commit murder. Trail now faces the death penalty.
The decision came Wednesday night after more than three weeks of testimony, in which prosecutors painted a picture of Trail, 52, along with his co-defendant and girlfriend Bailey Boswell, as predators who stalked and killed their prey. 
A second phase of the trial will now begin at 9 a.m. Thursday morning. The state must present evidence of aggravating circumstances beyond a reasonable doubt. If the jury finds even one, the case is eligible for the death penalty and will go to a three-judge panel for final approval. That panel will decide his sentence. 
Prosecutors contended Loofe's death was a planned abduction and killing. Trail's attorney says Loofe's killing was an accident that occurred as she, Trail and Boswell played out a consensual sex fantasy in a Wilber apartment. Loofe got connected with the couple after meeting Boswell on the dating app Tinder.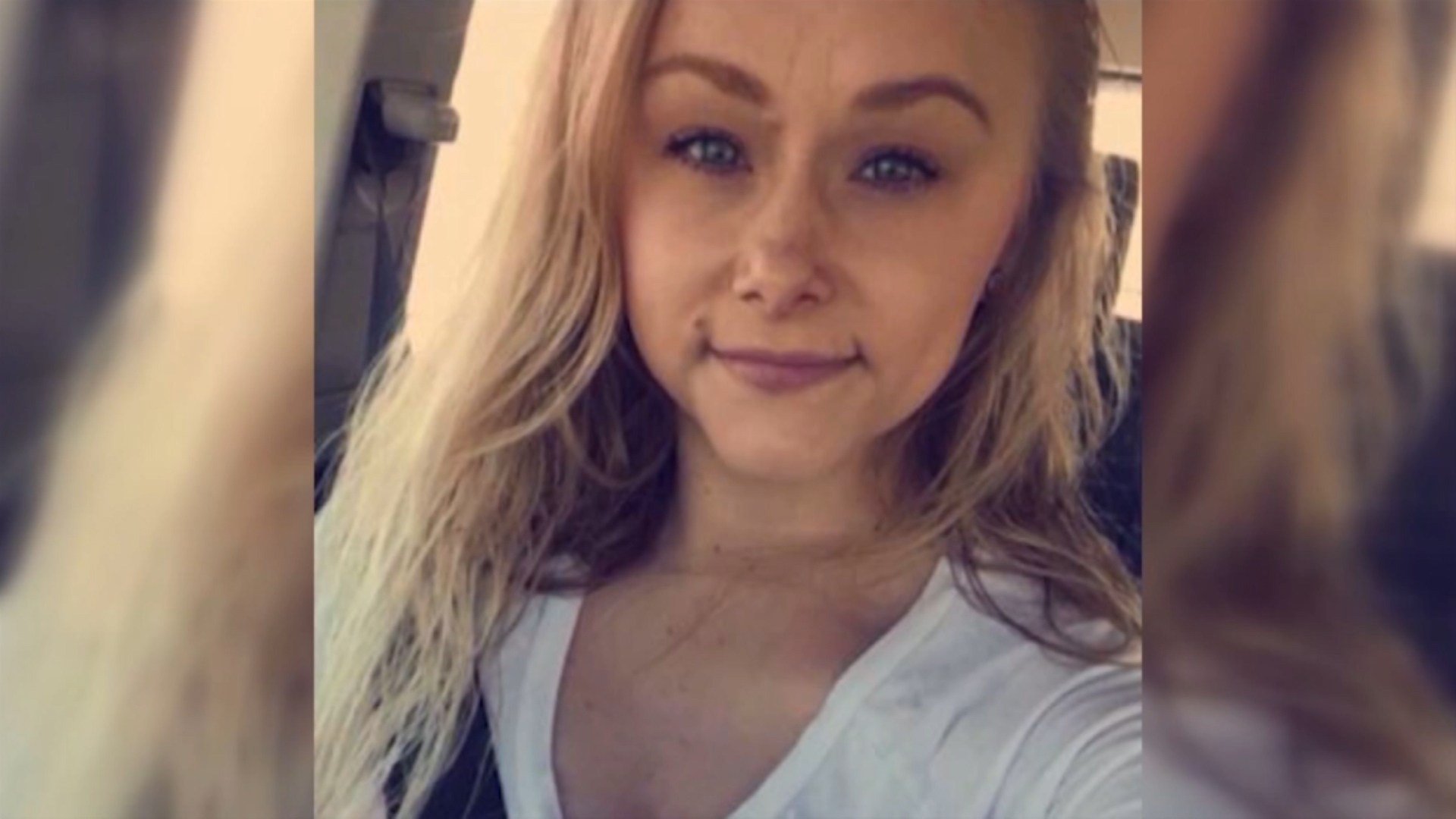 (Sydney Loofe was a 24-year-old Menard's employee from Lincoln.)
Loofe's body parts were found in ditches along a state highway in rural Clay County, weeks after her November 2017 disappearance.
Against the advice of his attorney, Trail testified Tuesday about the night Sydney died. He said it happened during a threesome with Boswell that included erotic asphyxiation that went wrong. He supposedly strangled Loofe with an extension cord during the act. 
Trail's return to the courtroom came after he missed several days of testimony following an outburst in court where he cut his throat. Trail yelled "Bailey is innocent, and I curse you all," before slashing his throat several times and falling out of his wheelchair. Security guards swarmed him and he was later taken out of the courtroom - seemingly unconscious - on a stretcher. 
The gruesome act was just one of many distractions that played out during the trial. Due to health concerns, Trail did not appear for one day of testimony prior to his absence following the cutting. The Saline County Court House also had problems with elevators and air conditioning. There was also a rumor of a juror "blogging" about the case online.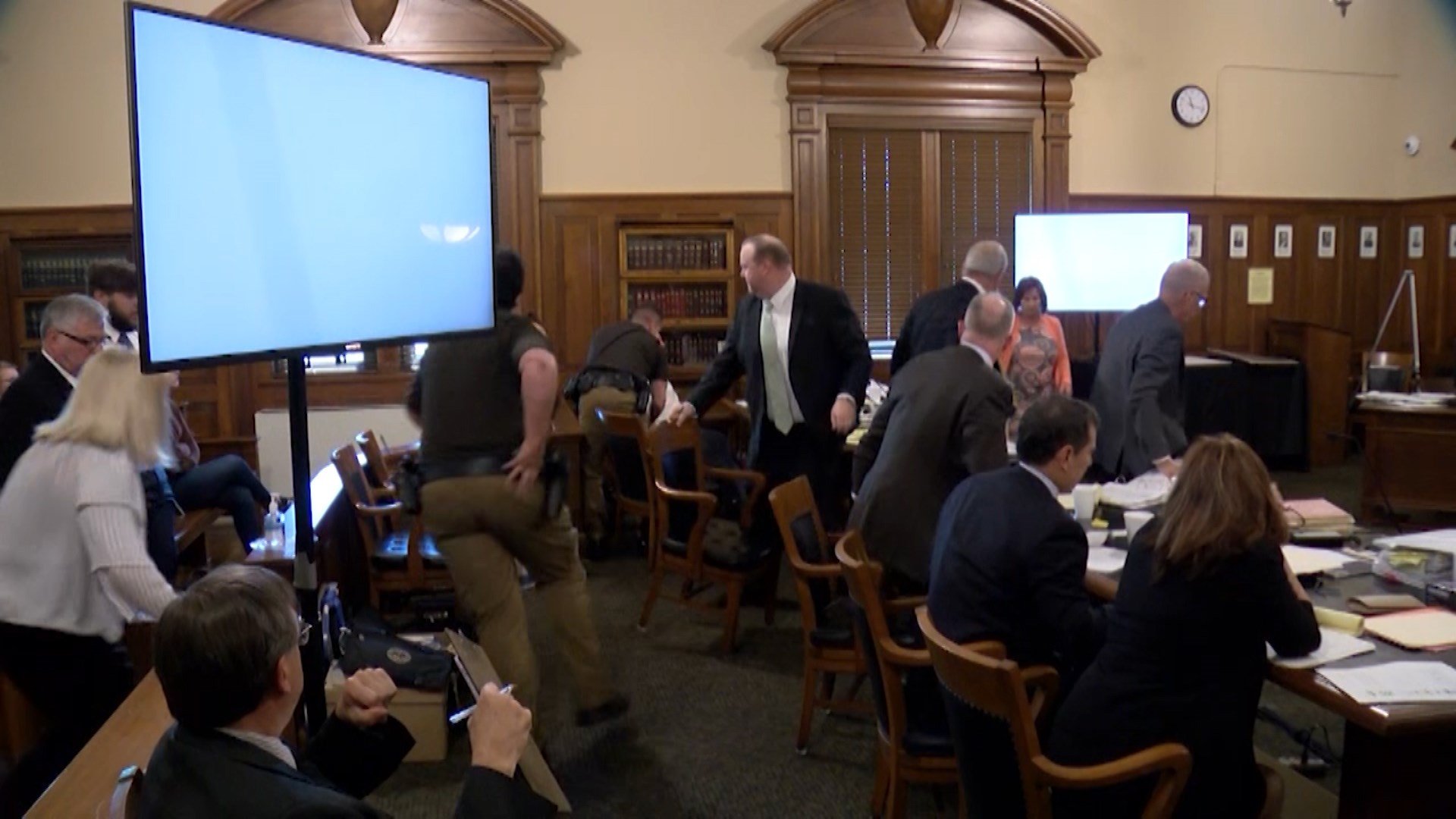 (Security guards scramble to stop Aubrey Trail, who had just cut himself with some sort of blade in the Saline County Courtroom.) 
The trial included testimony on a wide range of topics, including Trail and Boswell's reported travels, talk of a group of "witches" they employed as part of a sex cult, and coded jailhouse letters in which prosecutors argued Trail was trying to shift the blame for Loofe's death away from Boswell and onto himself.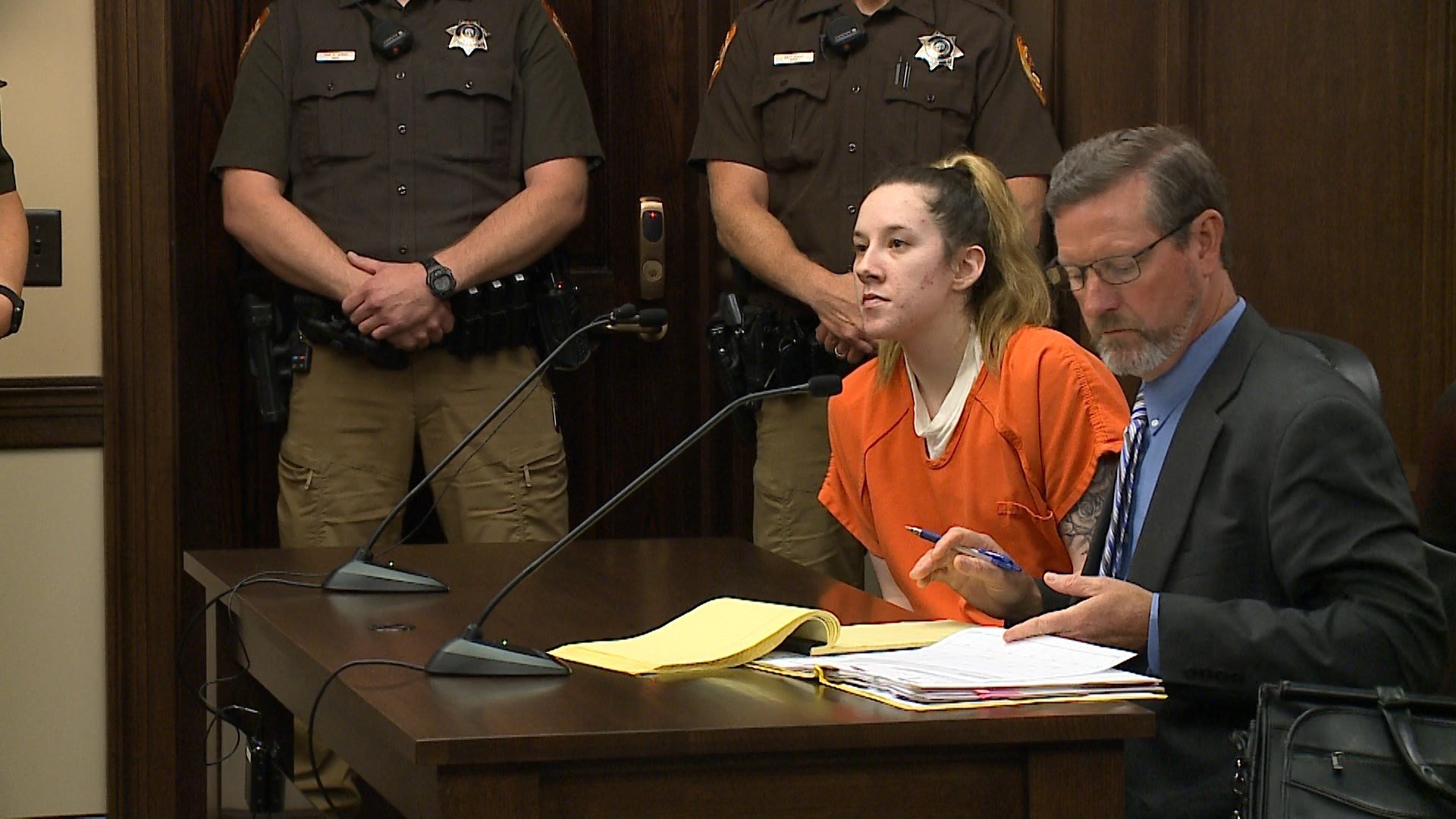 (Bailey Boswell at a court appearance. She is awaiting trial.) 
Loofe's parents, George and Susie, were present for much of the proceedings, sitting silently in a courtroom pew. 
Bailey Boswell is awaiting trial, which is expected to begin in October.