News
Impossible burger makes its way to Lincoln
It's a patty that seems to be taking the nation by storm, the impossible burger. The plant based patty offers vegans and vegetarians the chance to enjoy their own taste of meat. The Lincoln restaurant, Local, just started serving the burger a month ago an
Friday, August 9th 2019, 10:10 PM CDT
by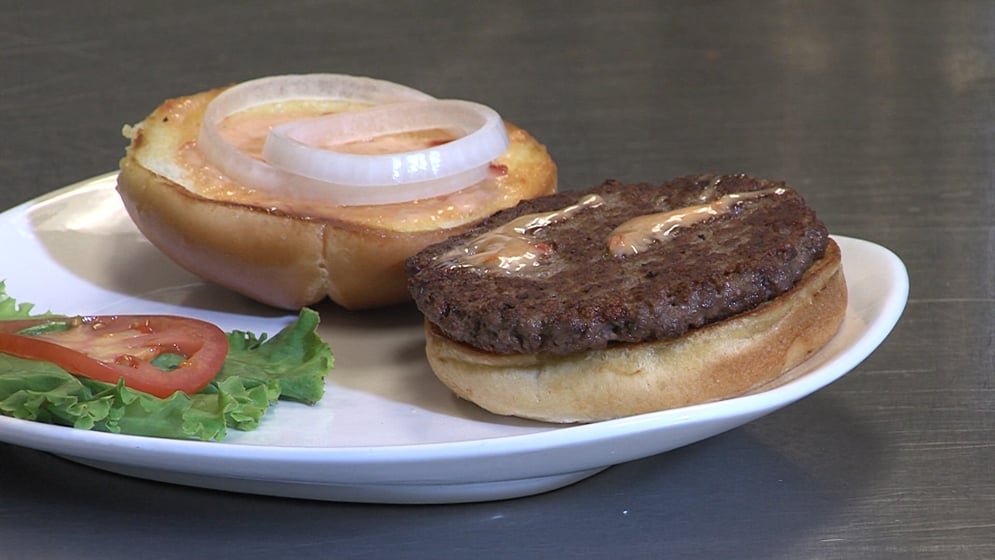 It's a patty that seems to be taking the nation by storm, the impossible burger.
The plant based patty offers vegans and vegetarians the chance to enjoy their own taste of meat.
The Lincoln restaurant, Local, just started serving the burger a month ago and it already has people in disbelief.
"I love it. It's amazing. It taste like meat, it bleeds like meat, it's got beet juice. People have actually taken the burger back because they think it's real," 'Local' employee, Rainey Datania said. 
A few of the patties ingredients include potato protein, coconut oil, yeast extract and the ingredient that makes it taste like meat, soy leg-hemoglobin.
When it came to adding the item to their menu, Charlie Yin says it was almost a no brainier.
"Honestly the impossible burger just stood out. We picked it at first bite. The second we ate it we were almost skeptical that it was actually a vegetarian burger," Charlie Yin said. 
The burger seems to be picking up popularity in not just restaurants but also fast food chains.
Burger King began serving the impossible whooper this week.
Yin said the patty has so much to offer, he's not surprised by the sudden up tick in offerings.
"It hits on a lot of different levels you know obviously it speaks to vegetarians and vegans but also it's an environmental play. It does not produce any bovine flatulent. It hits a lot of different markets and I think you'll see it definitely become more popular," Yin said.