News
National Eating Disorder Association holds third annual walk in Lincoln
Hundreds of people lace up their shoes and hit the pavement to show support.
Sunday, September 8th 2019, 9:23 PM CDT
by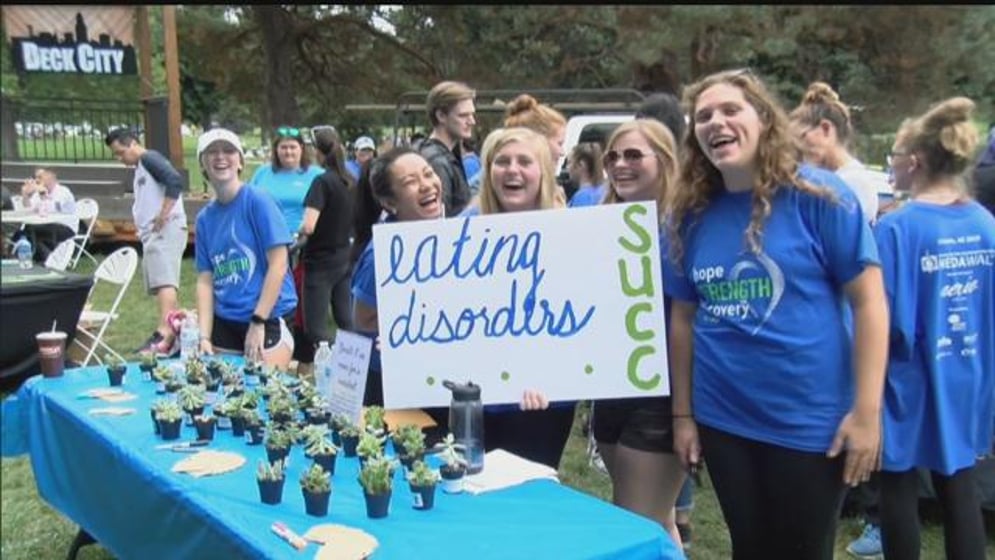 Over 400 people showed up to Holmes Lake Park Sunday to walk for a special cause.
"There often times is a stigma behind anything mental health related so for eating disorders to be talked about more publicly and to raise awareness around them is very important," Erin Sullivan said.
It was the third annual National Eating Disorders Association walk held here in Lincoln.
Organizer Erin Sullivan said this event is an opportunity for people who have experienced an eating disorder to know that they are not alone.
"Most people know at least one person who has struggled so to see this many people rally around people to celebrate their recovery or just their road to recovery is just incredible," Sullivan said.
It was a quick half mile walk filled with upbeat music and encouragement from everyone.
Those in attendance also got to hear from speakers who have battled eating disorders and are actively working on recovery.
There were a number of vendors there to show their support and offer guidance as people go through their recovery.
The walk has grown tremendously through the years, which is something that Sullivan is over joyed to see.
"We're just really thankful for the community coming out not just in Lincoln but all of Nebraska coming to raise awareness and support," Sullivan said.