News
Nebraska Nursing Centers to be Closed
Ronda Burow's Daughter, Michelle Rohn, was diagnosed seven years ago with Huntington's Disease. On Friday, she had to leave the Crestview Care Center in Milford, as it's closing along with three other care facilities in Nebraska. "My heart just aches," sa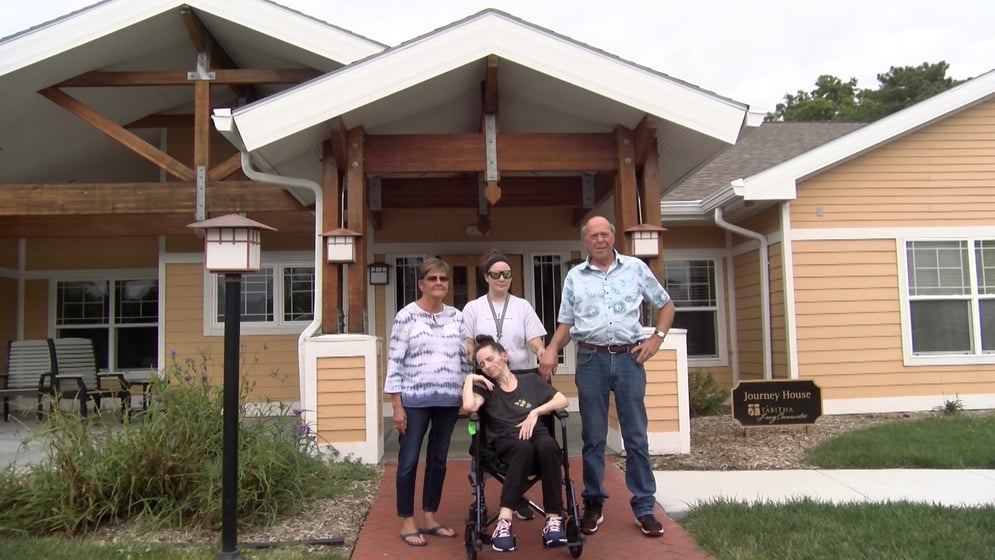 Ronda Burow's Daughter, Michelle Rohn, was diagnosed seven years ago with Huntington's Disease. On Friday, she had to leave the Crestview Care Center in Milford, as it's closing along with three other care facilities in Nebraska.

"My heart just aches," said Burow, "This was a great place, and it still is a great place, and when I leave– say goodbye to the staff today and my daughter says goodbye, there's going to be a lot of tears shed". 
The four care centers that are closing are in Milford, Blue Hill, Columbus, and Utica. The owner of all four says Nebraska's fiscal landscape doesn't make it viable for many long-term care facilities to continue providing care. Many blame low Medicaid payments.
The Nebraska Health Care Association says the amount long-term care providers receive from Nebraska Medicaid is approximately 30 dollars per person per day less than the average cost of providing care to Nebraskans who need it. 
Michelle's family says something needs to change.
"Right now, this is my daughter, but there's are a lot of older people out there that doesn't have an advocate for them and we need to be their advocate, we need to speak up," said Burow.
Friday, Sept. 27, Rohn was moved to the Tabitha Journey House in Lincoln. Her mother hopes her family's story will encourage state officials to reconsider Medicaid policies that restrict funding for small community nursing centers.

"This is devastating what happened today," said Burow. "We cannot have other people– other homes closing. We don't even know where some of these people are going! Some of them are going probably 100 miles away from their family".
Fifteen nursing facilities have already closed in our state this year. These latest four, impact about 250 employees. As for Rohn, she continues to battle Huntington's, but her move to Lincoln will bring her closer to family.
"She's been a wonderful, wonderful daughter. She's always so caring and so loving and she has two young sons that she loves with all her heart. This disease is just devastating to us," cried Burow.
Ronda Burow and Michelle Rohn would like to thank all Crestview staff for the great care they provided and look forward to building new ties at Tabitha's Journey House.
If you would like to help, Ronda encourages Nebraskans to contact state officials.