News
Jael Pembrick
Jael comes to Lincoln from Trenton, North Carolina.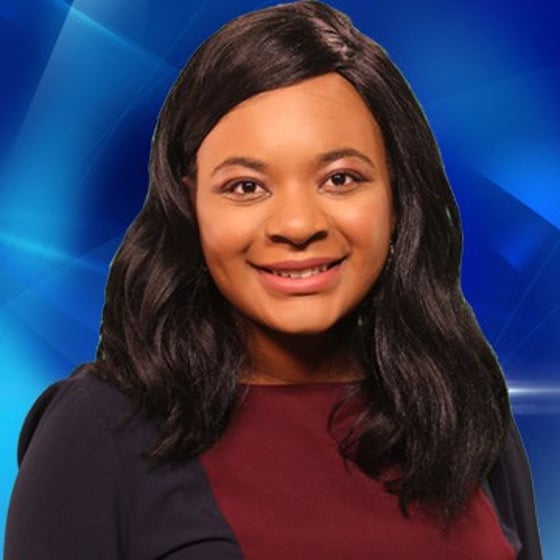 Channel 8 KLKN-TV is her first stop on her career.  Jael says that Lincoln is a big town in comparison, because Trenton only has one stop light.  She was first introduced to broadcasting in middle school a morning show called, "JMS LIVE".  "I remember the rush of being on camera, telling news to fellow students", she recalls and adds, "There I was bit by the news bug."
Bitten by the bug, Jael went to the University of North Carolina at Pembroke, where she graduated with a degree in Mass Communications.  "I wanted a job that would combine my writing skills, TV skills, and people skills," says Jael.  She likes meeting new people and sharing that information she has learned with others, especially stories about diversity and inclusivity.  Before coming the Channel 8 Eyewitness News, she was an anchor and reporter at WNCP-TV, her college TV station.  After graduation, she also worked at a radio station and newspaper.  She credits listening to Terry Crews who was quoting Albert Einstein as a motivator for her to move from North Carolina to Nebraska, "God will not have his work made manifested by cowards," Crews said.
When she's not working, she likes to sing everywhere, at churches, community events, and even when cleaning.  She also paints, draws, loves a good movie, and shopping.  Jael says that she'll go practically anywhere for a good Shrimp Alfredo dinner.