News
'Arrive Coworking' hopes to empower women in business
The business aims empowers female entrepreneurs who otherwise may not have been able to get their businesses up and going.
Friday, October 11th 2019, 9:28 PM CDT
by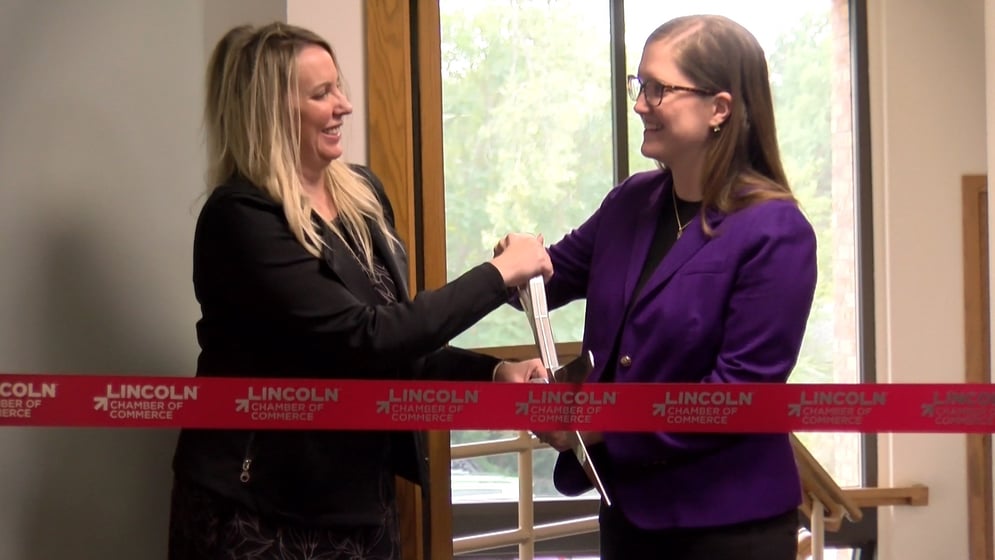 'Arrive Coworking' held their official grand opening today in Lincoln. The business aims to empower female entrepreneurs who otherwise may not have been able to get their businesses up and going.
"Historically its very difficult for women to start business and we just wanted to create a place for them to come and get the resources they need and provide an affordable workspace for them and give them the tools and resources they need to be able to be successful," says co-founder Jenna Vitosh.
The office had a soft opening in August, and since then, business has been booming. The co–founders say they have nine available offices, and almost all of them have already been rented out. 
The business allows current and new business owners to rent space or become members, which grants them access to conferences rooms and services such as educational workshops.  
The space includes drop-in work areas and a content studio to allow for photos or recording of videos or podcasts.
The business is mostly aimed at women, but men are welcome, too. The space gives people the chance to learn, work and share ideas with like-minded business owners.
One local business owner says the space opened up right when she needed it.
"We've been open for about six years and the studio has grown, I kinda lost my office there, my office is now filled with supplies so I really needed my own office space, so this place opened up and I'm like yeah! I'm in!" says Bonnie Meyer, owner of Studio 4:8 Yoga, who now has an office in Arrive Coworking. 
The business also announced today a crowd–funding grant hosted by Arrive, KidsPark and other local businesses. The grant will be awarded to an entrepreneur to help them launch their business and provide legal services, accounting, office space,  business coaching, branding package and childcare.
The winner will receive $20,000 and will be announced in January.
The grant is open for donations on iFundWomen and is hosted by Arrive, KidsPark, and other Lincoln businesses. For more information on the grant and on Arrive, you can visit their website here.