News
Huskers Fantasy Camp for fans at Memorial Stadium
20 lucky fans and their guests attended the 2019 US Cellular Huskers Fantasy Camp at Memorial Stadium.
Saturday, October 12th 2019, 6:22 PM CDT
by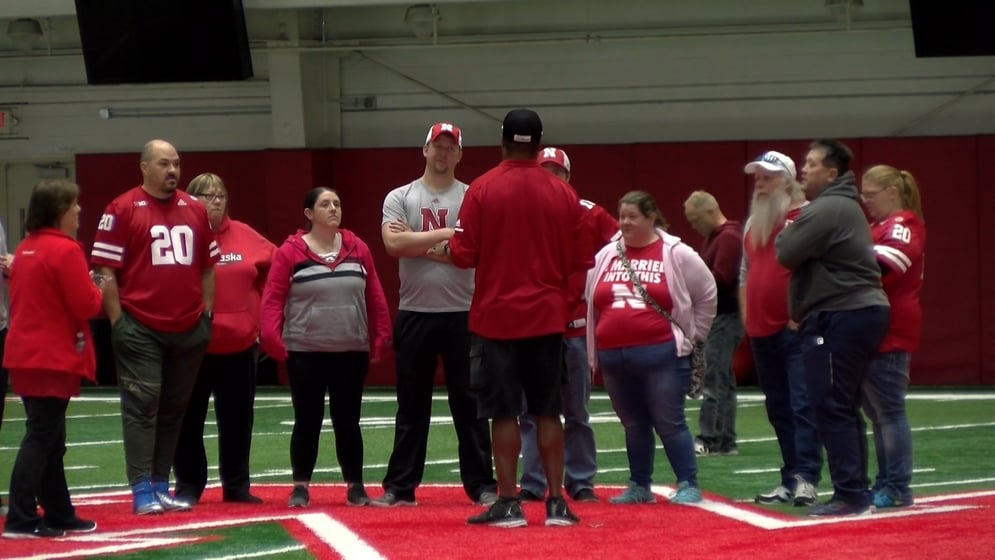 Today was quite the day for some die-hard Huskers fans. They had the chance to get first–hand experience with some of the top former Nebraska football players.
"People that are die–hards and love this university and love this program, it gives them this opportunity to see behind–the–scenes a little bit, so it's cool," Former Wide-receiver from the 2011-2014 seasons, Kenny Bell said. 
Huskers fans from all over Nebraska won the sweepstakes, some won their passes at the Nebraska State Fair.
"I used to bring my son to the Husker youth experience when they had that. I attended that several years and i was always jealous of him, but this is my time, I've enjoyed it," Huskers fan, Deb Harshbarger said. 
The family says what they learned today will give them an advantage to the viewing action.
The tour included a walk through the tunnel and on to the field for drills.
This was bell's first year being a host at the Fantasy Camp.
"I think the best part about it is just interacting with the people. It's something that I've always enjoyed even when I was playing here, just being here in the community and interacting with husker fans and husker people is always one of my favorites," Bell said. 
Aside from sharing the joy of being back out on the turf, Bell was just as happy to see the fans as they were to see him.
Sponsors from the US Cellular and Huskers partnership say they enjoy seeing former Huskers.
"I love seeing people just interact with the alumni and really feel like they're living out this Husker dream and it's just fun to watch them have fun." US Cellular Sponsorship Manager, Jill Peterson said.