News
Hit and run destroys several properties in East Lincoln
Hit and run destroys some fences and garages at 32nd and F streets.
Monday, November 4th 2019, 6:34 PM CST
by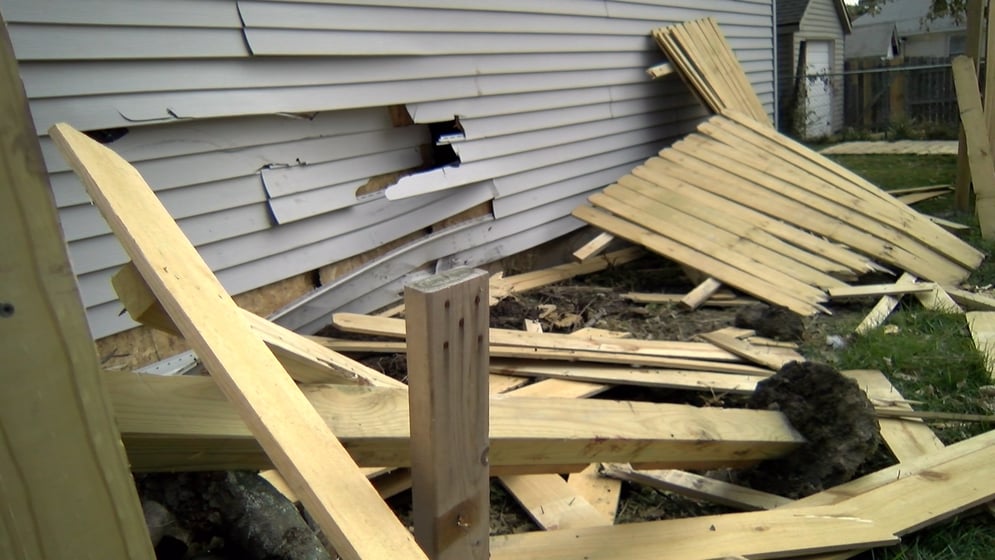 An unusual report of a hit and run incident happened this morning.
A car ran through several fences in a residential alley at 32nd and F street.
"Next thing you know, my neighbor is at my door telling me that someone had hit her fence. They ran into my fence and they hit my garage, so i came outside and saw that they did that and they also hit a electrical post," 32nd street resident, Zikea Hill said. 
The report rang in just before 11.
Witnesses reported the vehicle as a Dodge Durango and guessed the driver was under the influence of alcohol.
Neighbors say the driver eventually took off in the vehicle.
They're very confused about the whole situation.
"If you go in there, it cracks all the way up. You can't see it all the way, but it goes all the way up there, so i don't know if they have to like...who knows what they'll have to do," Hill said. 
The investigation is still underway. At last check, police were still looking for the driver of the Durango.
If you have any tips or whereabouts, call the LPD non-emergency police line at 402-441-6000.