News
Lincoln man finishes eagle carving on tree in Havelock
An eye-catching carving in the Havelock area is finished. 
Tuesday, November 5th 2019, 4:51 PM CST
by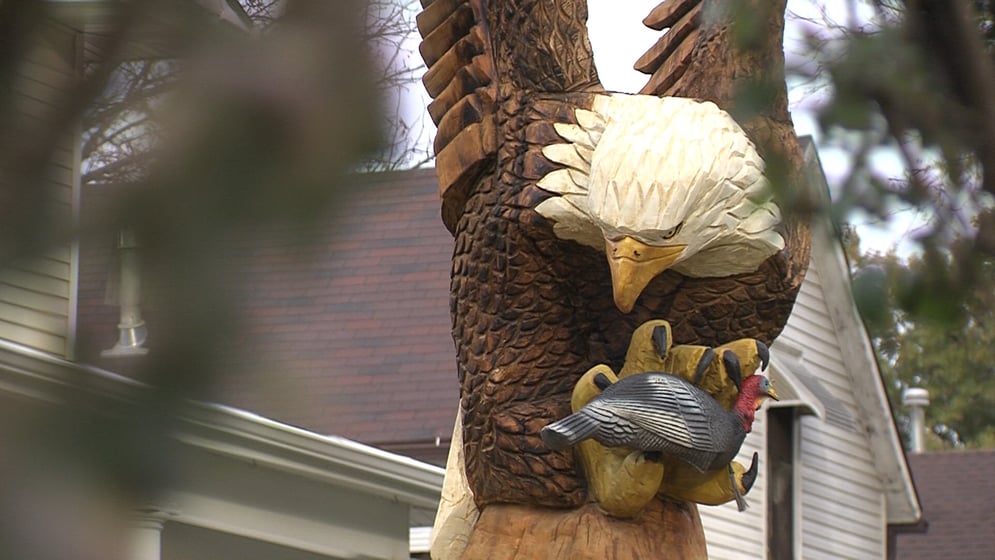 An eye-catching carving in the Havelock area is finished. 
Channel 8 Eyewitness News spoke to the artist, Nate Hall, in August, as he was working on carving the eagle into a neighborhood tree.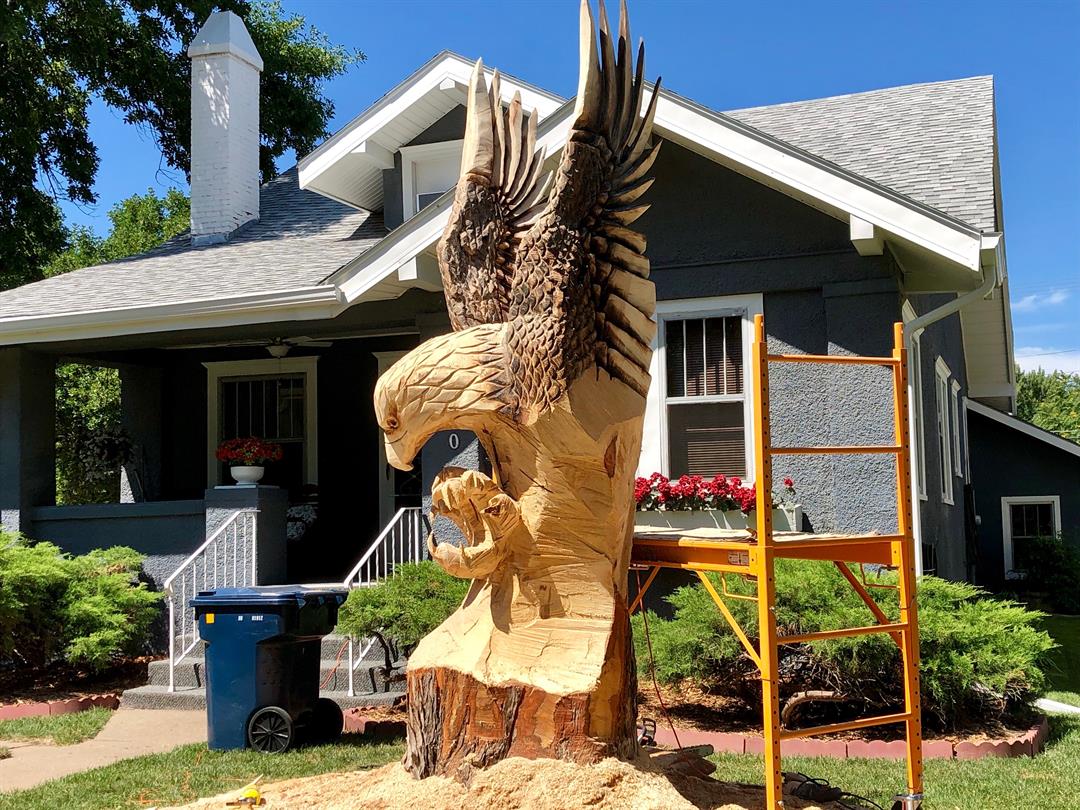 The owner of the home was looking to do something with his tree in the front of his yard. All he did was look online for chainsaw carvings and found Hall. 
The carving quickly became a popular attraction in the area, with people stopping to take pictures and videos. 
"I think something like that is unreal," Tim Houdek said as he walked up to admire the artwork. 
Now, the woodworking wonder - which started as a sketch - is complete. All it took was a chainsaw and a couple other design tools to make happen, Hall said. 
Hall said he didn't start woodworking until his mid 30's. Since then, he's completed projects in Lincoln, around Nebraska and even some projects outside the state.
All of Hall's pieces have been documented. In April, he made a firefighter climbing a ladder. The owner, a former firefighter, wanted do something with his dying ash tree.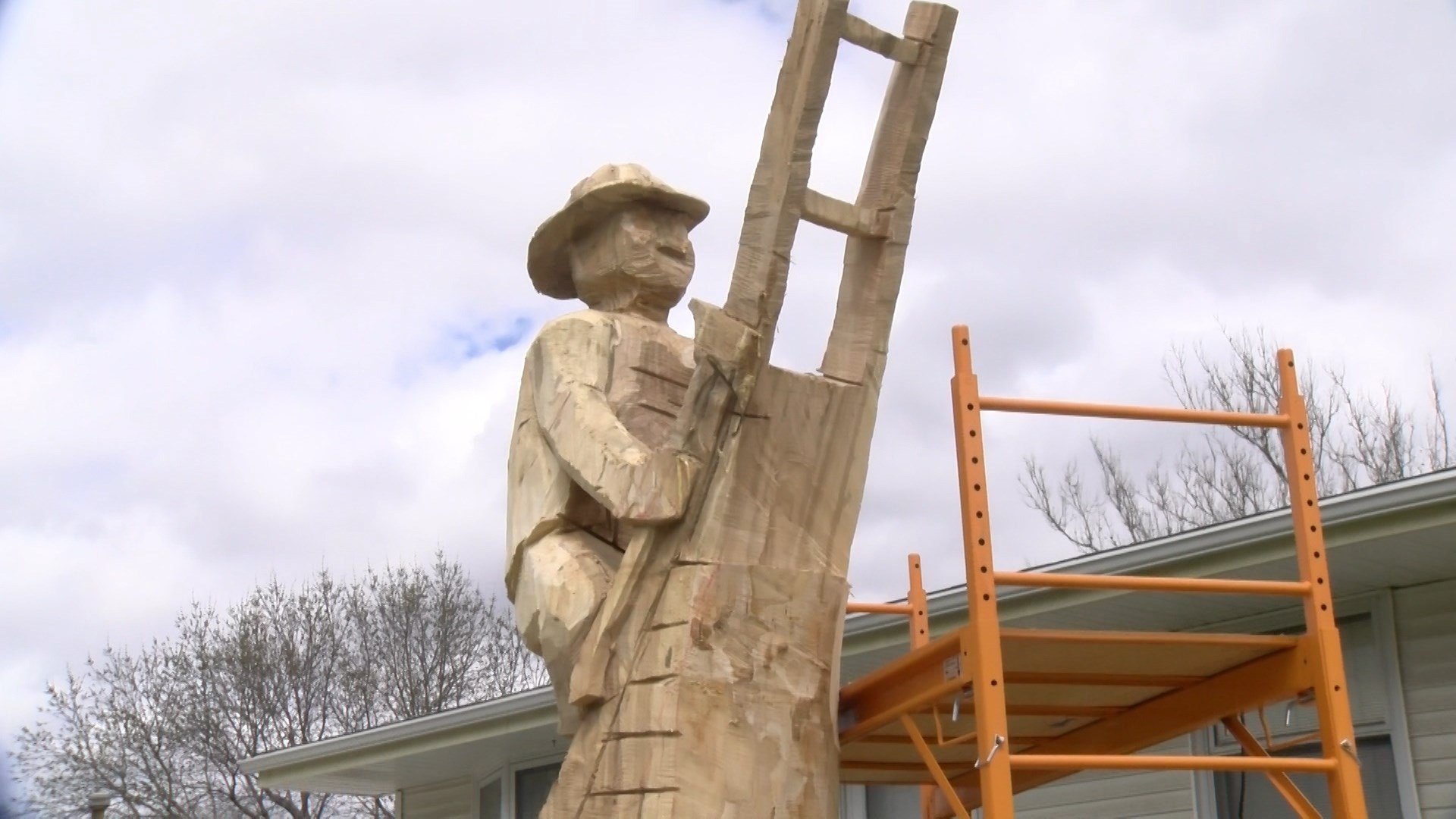 If you are interested in learning more about Nate Hall's business, 3 Timber Studio, click here.