Stranger gives elderly woman Christmas miracle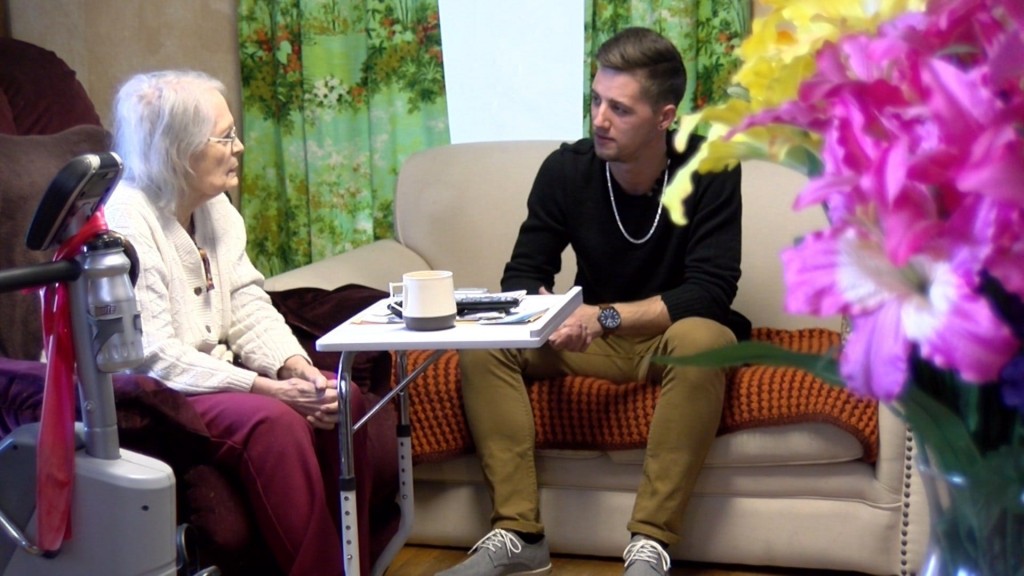 Andrew Munro could have never predicted what happened to him on Christmas.
Margaret Morgan, who's in her 90's lives alone. Her daughter, Wendy, lives in Kansas City and couldn't make it home for the holidays.
She didn't want her mom going without a hot meal on Christmas, she tried to have something delivered, but businesses were closed.
So she turned to an unusual source for help- Craigslist. She went to the handyman section and started making calls, that's when she found Andrew.

"There was a phone call from Kansas City I saw on my phone. She called me asking if I could bring her mom a meal," said Andrew Munro.

Munro and his sister Amy were celebrating Christmas with their family, but quickly agreed to help, "She said her and her brothers never went hungry for anything no matter what and tonight no one could make it here. It kind of hit me in the heart you know, so we thought we'd come over here and take care of her."
They loaded up a plate of food with enough for multiple meals and headed over to Margaret Morgan's house.

"I was surprised and shocked and I thought somebody made a mistake," Margaret Morgan said.

Morgan's son normally takes care of her, but he's in the hospital so she was left alone.
The only thing she had eaten all day- a hard boiled egg and a bowl of cottage cheese.
Morgan's daughter was brought to tears over the strangers generosity.

"They went over above and beyond it was a miracle. Money can't buy what Andrew and Amy did," Wendy Morgan said.
Munro said there was no doubt they had lifted Morgan's spirits, "She was just surprised we made it over here and really thankful that we did."

The mother and daughter only had one thing to say to Munro and his sister Amy, "Thank you, thank you," and "They did and probably really, really earned their wings," Morgan said.