Strong winds, heavy rain reported in Nebraska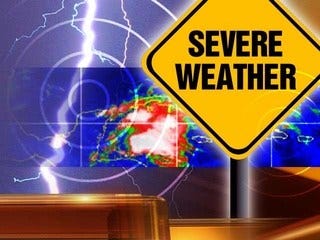 Posted by: KLKN Newsroom,
8@klkntv.com
OMAHA, Neb. (AP) Strong winds over 70 mph and heavy rain were reported across eastern Nebraska Sunday as thunderstorms moved across the state.
The National Weather Service says the wind gusts as strong as 71 mph were reported near Tekamah Sunday afternoon, and winds up to 60 mph were common in the Omaha area.
The Omaha Public Power District says the winds knocked out power to more than 7,600 customers in southeast Nebraska Sunday evening. Most of the outages were in the Omaha area.
An earlier round of thunderstorms Sunday dumped more than 2 inches of rain on the Kearney area and dropped hail as big as 1-inch in diameter in several locations.