Student art work on display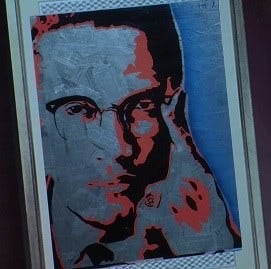 Posted By: Nolan Crane
Some of the best art students at Lincoln's Schoo Middle School have their masterpieces on display throughout the city. They drew portraits honoring members of civil right leaders. Here's tonight's "Excellence in Education" report.
There are a lot of students who take an art class but not everyone gets to have their work on the LPS homepage or on display at Lincoln libraries.
These students are the cream of the crop. To commemorate the 20th annual Martin Luther King Jr. Rally and March students spent almost a month drawing these civil rights leaders.
"It's really cool to know that I did that art work and it's there at the library, so that everyone can see it, and everyone can know how hard we worked and that we really did take our time and it's something very important to us," says Nicole Klosterman.
"My mom thinks its kind of cool. My friends, we kind of worked on it together and the ones that didn't think it's cool as well," says Samuel Mfinanga.
"It's not just as assignment. It's something that's out in the community. It's something that's for a good cause and for them to get the recognition and to be able to have those things out in the community is really special," says Adam Schwaninger.
All of the portraits will be auctioned off on February 26th to raise money for next year's Martin Luther King Jr. march. If you want to see the students drawings visit http://schooart.weebly.com/mlk-art.html