"Student Bank" opens at Huntington Elementary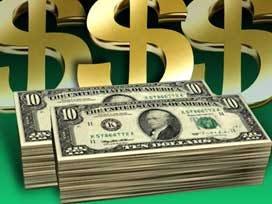 By: Megan Palera
mpalera@klkntv.com
A group of Lincoln fifth graders graduated into the world of banking Monday.
The new tellers will now run the Liberty First Credit Union "student bank" at Huntington Elementary. Of course, with some help from the professionals.
The branch opens this Thursday and will be open once a week for students to make a deposit.
"I wanted to be a teller just to show my family how much I appreciate them and show them that I can do things that help me with my future cuz my favorite subject is math," Fifth grader Peyton West said.
"We know when kids start young, saving money and learning those habits in the beginning, it makes for brighter outcomes in their future," Principal Rick Devney said.
Huntington is only the third school in Lincoln to have a student-run bank.