Gymnast critically injured after fall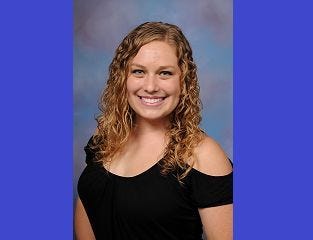 Posted By: Camila Orti
A member of Union College's acrobatic gymnastics team was critically injured Wednesday night during a practice, a Union College spokesperson said.
The campus was a little more somber than usual on Thursday. Many students say they learned of the accident from an email sent by the administration. College officials say senior Heather Boulais is in critical condition after falling in the campus auditorium.
"It's kind of a tough blow for everybody," student Madeleine Temple said.
"Somehow in setting up some of the apparatus that she works on, that she's done 100 times before, something happened and she fell," Union College Chaplain Rich Carlson said.
The 23-year-old is part of the college's acro-sports team called Gymnaires, which combines elements of gymnastics, acrobatics and cheer. The team practices four times a week in the campus gymnasium.
Officials say Boulais particularly enjoyed doing silks routines suspended in the air. They say that's what she was getting ready to set up around 8 p.m. when she fell more than 30 feet, sending her to the hospital in life-threatening condition.
Her professor and advisor, Kathy Bollinger, visited Boulais in the hospital Thursday and says she's surrounded by family and friends. Bollinger said the doctors didn't specify what her injuries consist of.
"They said she was in a coma, and she looked peaceful," Bollinger said.
No word yet on what led to the fall, but Union College spokespeople say Lincoln Police and the college itself are investigating. Officials say Boulais was in a harness near the ceiling, and are looking at equipment malfunction as a possible cause.
"We're all praying for her and hoping that she makes a full recovery and comes back," student David Castillo said.
Boulais is originally from Southern California. She's studying to become an elementary school teacher and is one of the Gymnaires captains.
Union College released the following statements Thursday morning:
"The student remains hospitalized this morning and Union College is making every effort to support the student's family, friends and teammates. Counseling services have been made available to students and employees.
The Union College gymnasium is closed until further notice. All classes in the gymnasium and the men's and women's Warrior varsity basketball games scheduled for Thursday have been cancelled.
The safety of students is the top priority for Union College and administrators are cooperating with the authorities who are investigating the incident.
Our thoughts and prayers are with all those impacted by this incident. Please keep this student, the family and all of Union College in your prayers at this time."