Students give back to Lincoln before school starts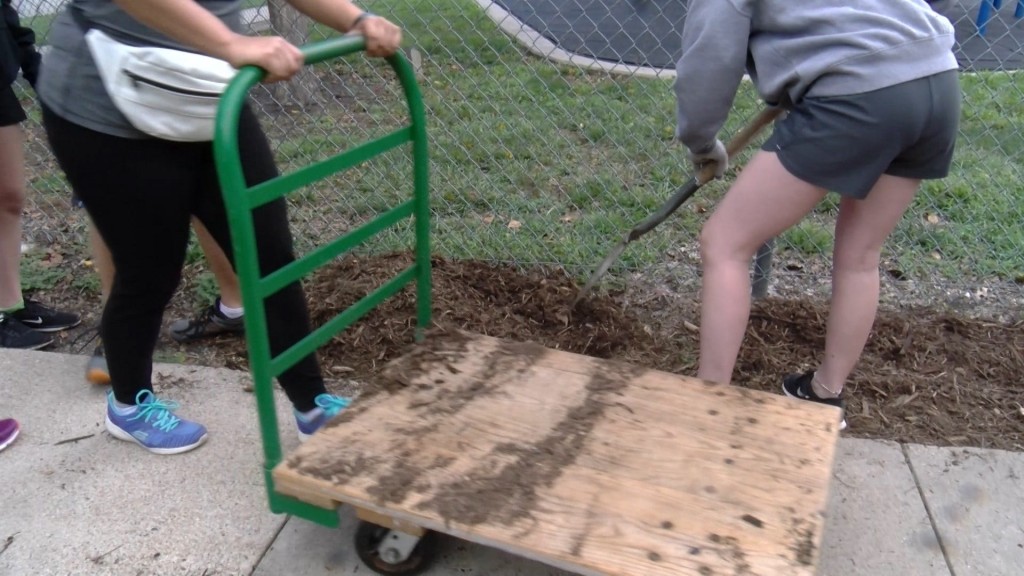 Posted By: Kelsey Murphy
kmurphy@klkntv.com
Piles of mulch and eager students.
First year Nebraska Wesleyan University students are working to gave back to the community.
It's all part of the University's Lend-A-Hand to Lincoln day. It's a 22–year long tradition that uses community service to get kids ready for the new school year.
"We build a community within the students by going into the community doing volunteer work for non–profit organizations," Brock Denton, junior, said.
Different groups of new students spent the day volunteering at nearly 25 non–profits throughout Lincoln.
One group helped put down mulch and dig holes for new bird houses at Huntington Elementary, near north 46th and Adams.
"You get to bond with your classmates, because this one of our classes, and I just think it's a great opportunity to get involved with service," Maudie Melcher, freshman, said.
More than getting to know their classmates, it helps some out of state students get a look at Lincoln outside of campus.
"I love being able to go out into Lincoln when I am not familiar with it and giving back to the community," Jacob Barrett, freshman, said.
This particular work site helps more than college students.
Rik Devney is the principle of the elementary school, and says the work done today will directly impact his students.
"The appearance of the school sets the tone for hat happens inside the school. So we want to make sure that the school is looking attractive and it's a place that people want to come to, and its little things like this that makes a big deal.
Nearly 500 people participated in the event Saturday.