Students score perfect ACT scores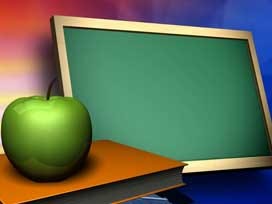 By: Rachael Witter
rwitter@klkntv.com
It's an honor less than one percent of high school students nationwide can say they've achieved, a perfect score on their ACT.
Three area high school students walked into the ACT test not expecting anything like a perfect 36, but two hours and 55 minutes later, they didn't miss one question.
Over a million high school seniors take the test, and only around 700 in the country get a perfect score. These three area high school students, two of them from Lincoln East, got that fateful letter in the mail and found out they did just that.
"I just couldn't believe it. I woke up my dad. I thought he was going to have a heart attack actually. So, I asked him to calm down and then I was able to just work off the excitement at our morning lifting for football," said Colby McGinley from Lourdes Central High School.
He's off to the Air Force Academy to study aerospace engineering. All of the students say they didn't spend hours grueling over preparing for the test, they just kept a level head and didn't get too stressed about it.
"I felt pretty confident in what my teachers in school had already taught me, so I took a practice test before I actually went and did the real deal but I was pretty relaxed about it," said Jessica Qui of Lincoln East.
She will be putting her science smarts to use at Washington University where she'll study biology.
As for some advice these students have for future ACT test takers, besides eating a good breakfast and getting a full night's rest, "Get all your preparation done early. Don't cram the night before or anything like that. Just try not to be too stressed out about it. Just don't get too up in your own head," said Jackson Fisher of Lincoln East.
Jackson will head East to Columbia University where he'll study what he calls "to be determined."
Even though the test was obviously not a challenge for these students, they said their least favorite section of the test was reading.