Students Work Together to Stop Bullying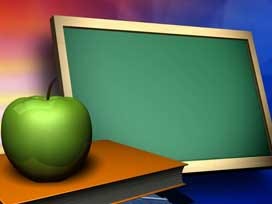 By: Sabrina Ahmed
SAhmed@klkntv.com
A Lincoln school is bringing attention to "bullying" *and* taking extra steps to prevent it!
"To change a culture and to change how people view others," Sophomore Avary Pansing Brooks said.
It's a problem we've heard about for years and across the country. No matter what actions teachers and administration take, students are still being victimized.
Local high school students have decided to team up with teachers and make students aware how big the problem really is.
Emily Hergenrider said she was surprised "how many kids actually have suicidal thought and all the types of things just because of bullying."
They are connecting at a peer level.
"Having the word come out from people our age, not just adults, kind of sets a tone of.. this is more serious and it really is something that people need to be aware of," Brooks said.
The students get together every month. They have monthly campaigns to raise awareness about bullying. They released balloons at the end of last year as a part of the "Stand for the Silent" campaign.
They used pins, inspirational post–its, and many other things to stir up conversations about bullying.
The students say this effort is more than just talking about anti–bullying. It's changing the culture of the school and helping people feel more comfortable in their surroundings.
"This is a changing time and everyone's working toward an end goal of kindness and understanding and acceptance," Brooks said.
The students plan to have a campaign every month, including lunches with students who feel isolated and announcements to help people remember to be kind.