Study highlights worst case scenario for oil pipeline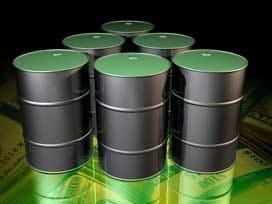 The first independent study that weighs the magnitude of oil spills from the proposed Keystone XL pipeline was released Monday. A UNL professor says it's not a matter of "if" but when oil would leak from a proposed pipeline that would go thru Nebraska.
His new report says Transcanada underestimated the potential for spills along the Keystone XL pipeline. A UNL of professor talked about his findings. He looked at a worst case scenario. What would happen if there were an oil leak in the pipeline? The pipeline is designed to carry crude oil from Canada across the midwest to the Gulf of Mexico. In Nebraska it would be laid along this dotted line crossing through the Ogallala Aquifer.
Dr. John Stansbury, a UNL professor, did the study. He says Transcanada underestimated how many spills can be expected..they projected 11 in the next 50 years. "I came up with more like 91 significant spills..and significant would mean greater than 50 barrels, we would expect about 12 of those 91 to be major spills from ruptures," Dr. Stansbury said.
Dr. Stansbury says worse case scenario.. A major oil leak could spill 5 to 7 million gallons of oil.. Impacting the soil and water for up to 450 miles away. Cindy Myers lives close to where the proposed pipeline would be. She's concerned for her health.
"The worlds most toxic type of oil will only be feet above the water that I drink and separated only by some wet sandy soil," Myers said.
Dr. Stansbury says he's also concerned about Transcanda's leak detection system. He claims it would not pick up a leak less than 700-thousand gallons of oil a day. It's something that worries Randy Thompson…his farm in Merrick county could soon have crude oil flowing under it.
"We don't want the pipeline on our property so ya know they've threatened to take us to eminent domain court on two different occasions now and so it's been very frustrating…it's been like a personal invasion into our lives ya know for the last 3 years," Thompson said.
Dr. Stansbury says even a small pin hole leak could jeopardize drinking water and irrigation. His report definitely has people talking. "My motivation was strictly to provide information hopefully unbiased information to my decision makers so they can make the best decisions that would be possible," Dr. Stansbury said.
Obviously this report contradicts a lot of what Transcanada claims. We just got off the phone with them. A spokesperson says the problem with the report is that is goes off of historical data.. He says that's like comparing the gas mileage of a 1920's car to a newer one.